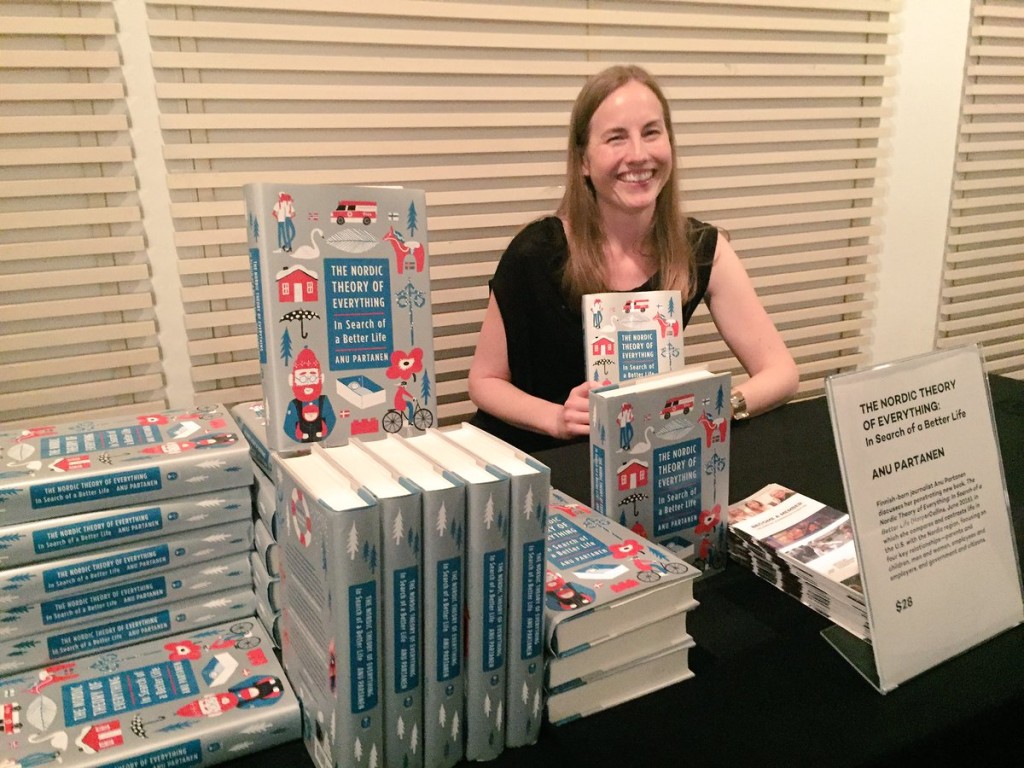 Should we be more like Finland? Ann Partanem thinks we should. Partanen moved to the U.S. from Finland and went through cultural shock. In Finland, the government pays for all health care expenses. The government pays for College, too. Students also get a $600 per month stipend. Child care is subsidized. Crime rates are low. The elderly are supported by government aging programs. Poverty rates are very low. Ann Partanen makes a powerful argument for a better American lifestyle. I'd like to see some of the programs that obviously work in Finland tried out in the United States. What do you think? GRADE: B+
TABLE OF CONTENTS:
In the land of the free: becoming American
The Nordic theory of love
Pippi Longstocking's magic
Family values for real : strong individuals form a beautiful team
How children achieve : secrets for attaining educational success
Healthy body, healthy mind : how universal health care could set you free
Of us, by us, and for us : go ahead, ask what your country can do for you
The lands of opportunity : bringing back the American dream
Business as unusual : how to run a company in the twenty-first century
The pursuit of happiness : it's time to rethink success.