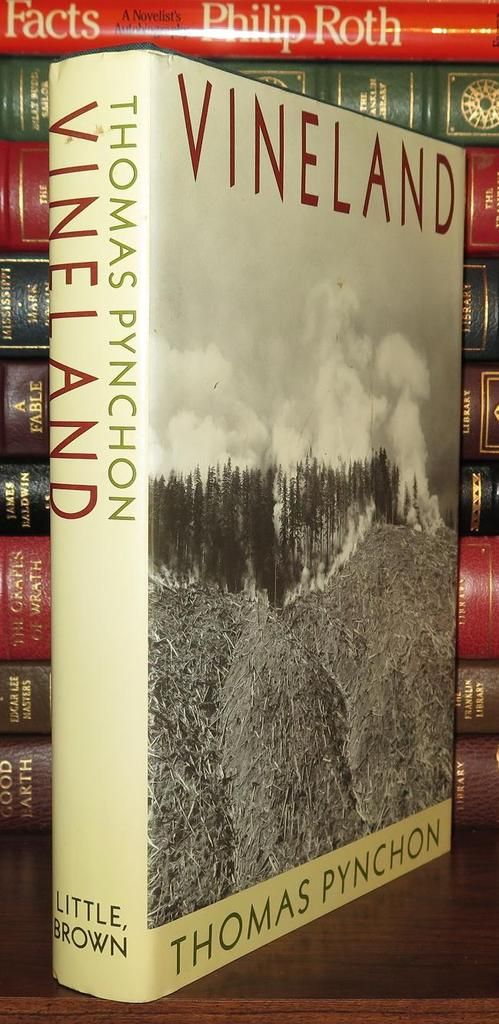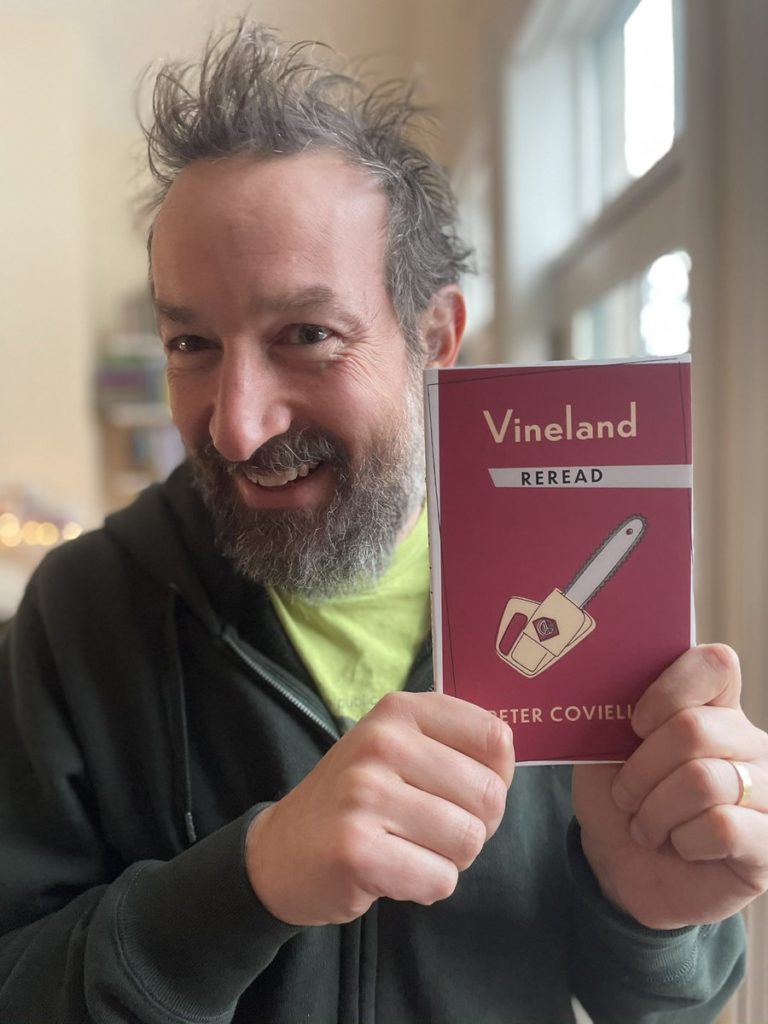 I read Thomas Pynchon's Vineland when it was published in 1990 and when I finished it, I thought, "It took Pynchon 17 years to produce this disappointing work."
In 1973, Pynchon's Gravity's Rainbow generated a lot of controversy. The Pulitzer Advisory Board was offended by Gravity's Rainbow's content, some of which was described as "'unreadable, turgid, overwritten, and in parts obscene." No Pulitzer Prize for Literature was awarded that year. Then, in 1990, Vineland was published to very mixed reviews. I thought it sucked.
Peter Coviello loves Vineland and managed to talk Columbia University Press into paying him to write a defense of Thomas Pynchon's novel. The Pandemic has lured me into a lot of crazy stuff–reading Charles Stross's 1800 page novel, reading books that have been on my shelves for decades, etc.–so rereading Vineland after 30 years somehow seemed like a Good Idea. It wasn't.
The same silliness I encountered the first time I read Vineland didn't go away. "The Vibrating Palm"–an exotic ninja move that causes its victim to drop dead a year after its application–is just one of the nutty parts of this story. Evil Brock Vond and his DEA stooges engage in mysterious conspiracies. Young Prairie yearns to meet her mother, Vond's lover and an informant.
I slogged through Vineland for a second time, not liking it despite all of Peter Coviello's enthusiasm. He found the novel funny, I did not. Are you a Thomas Pynchon fan? How often do you reread books? GRADE: C (for both books)
Table of Contents
Prologue: Whatever's Fair — 1
Part I
1. The Great Southcoast Plaza Eyeshadow Raid ('94) — 15
2. They Woke, the Thanatoids Awoke ('02) — 38
Part II
3. Scabland Garrison State ('08) –69
4. Secret Retributions ('19– …) — 104
Acknowledgments — 125
Notes — 127
Index — 139