Tyler Cowen proposed a meme where those interested would list the 10 most influential books of their lives.  Cowen suggested "going with your gut" in making the list instead of doing a lot of pondering.  So, off the top of my head, here we go:
1. The Wealth and Poverty of Nations by David S. Landes. One of the most brilliant books I've ever read. It updates Adam Smith's classic and explains how the world works.
2. Tales of the Dying Earth by Jack Vance. This the greatest SF masterpiece I've ever read.
3. The Demon Princes by Jack Vance. I'm cheating here because The Demon Princes consists of five novels. Sue me. These are marvelous science fantasy adventures!
4. Partial Payments: Essays on Writers and Their Lives by Joseph Epstein. I could have picked any of Epstein's wonderful essay collections (I've read and own them all). I wish I could write like this.
5. Major Works by Samuel Johnson. This is another cheat because the Oxford University Press edition is 880 pages long. I could make an argument that Johnson was one of the best writers of English ever.
6. The Way We Live Now by Anthony Trollope. My favorite Trollope novel is Barchester Towers, but The Way We Live Now is probably Trollope's best book.
7. Troilus and Cressida is my favorite play by Shakespeare. Love and war battle in this tricky tale of the Battle of Troy. It's clever, cunning, and has a sting at its end.
8. A Deadly Shade of Gold by John D. MacDonald. This is my favorite JDM novel. Travis McGee and a twisted plot. What more could you ask for?
9.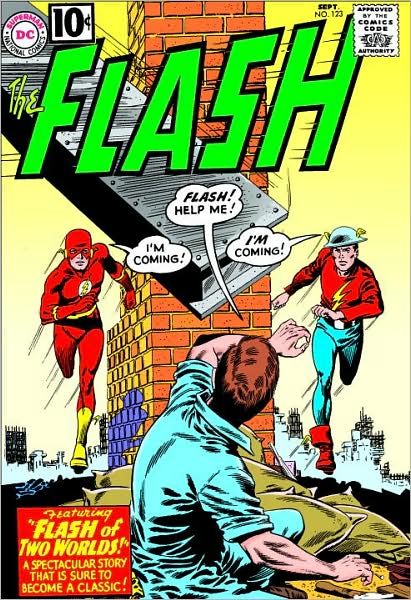 I grew up reading comic books and THE FLASH was my favorite. Yes, I read BATMAN and GREEN LANTERN, too, but THE FLASH gave me that first feeling of a Sense of Wonder.
10. The Story of O by Pauline Reage. Rocked my world.
If I had to list 10 influential books next week, I'm sure the list would be different.