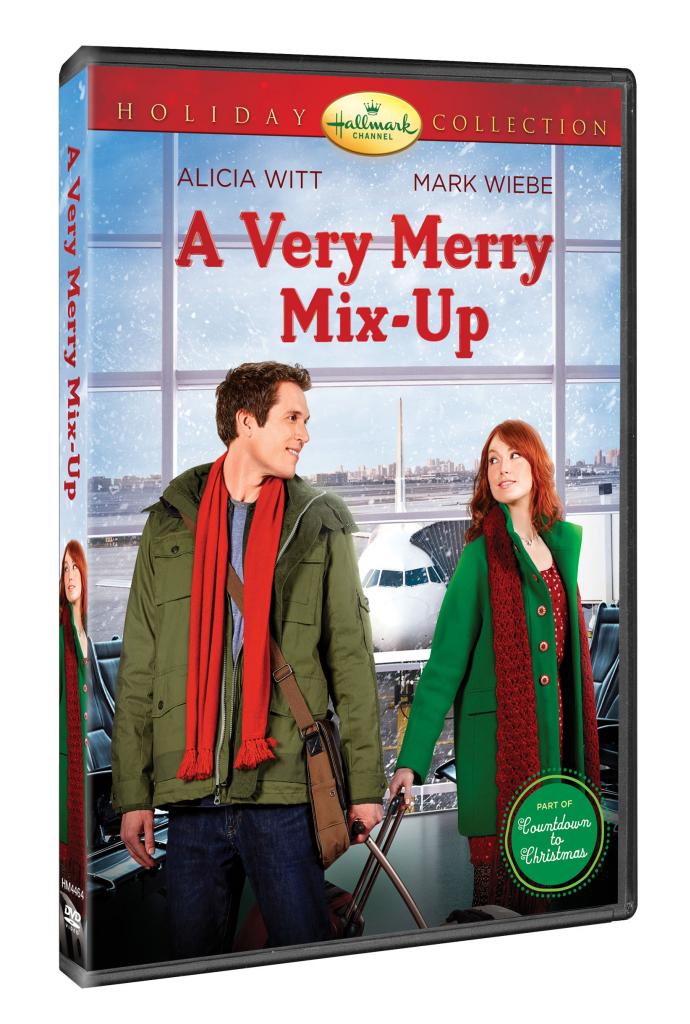 Since the coronavirus pandemic hit, Diane has been watching Christmas movies on the Hallmark Channel. Diane claims the predictable plots, the romance, and the guaranteed Happy Endings soothe her. Then last week, Diane told me about a cute Hallmark Christmas movie: A Very Merry Mix-Up. "You would like it, there's a pretty redhead who stars in it," Diane explained.
So when I visited the North Tonawanda Public Library a few days ago, I picked up A Very Merry Mix-Up. Diane was delighted when I brought it home and we watched it together. Alicia Witt (remember she played Cybill Shepherd's daughter in the TV show Cybill) stars as Alice, who owns a struggling antique store in Brooklyn (down the street from the Meyersons).
Alice has a wealthy boy friend, Will (Scott Gibson), who is a real estate wheeler-dealer. Will proposes to Alice and then surprises her further by inviting her to meet his parents for Christmas. Alice agrees. She flies to a nearby city while Will stays in New York City to close a Big Deal. Then, things start to go terribly wrong for Alice. Her luggage is lost. Her phone is broken. She has coffee poured on her.
But, Alice meets Matt (Mark Wiebe) who is a furniture maker. Matt makes Alice laugh. More confusion and misdirection result. And, eventually, Alice has to make a Big Decision as Christmas morning approaches. A Very Merry Mix-Up is not Shakespeare, but it will make you laugh and maybe, just maybe, make your eyes a little misty. Do you watch Hallmark movies? GRADE: A