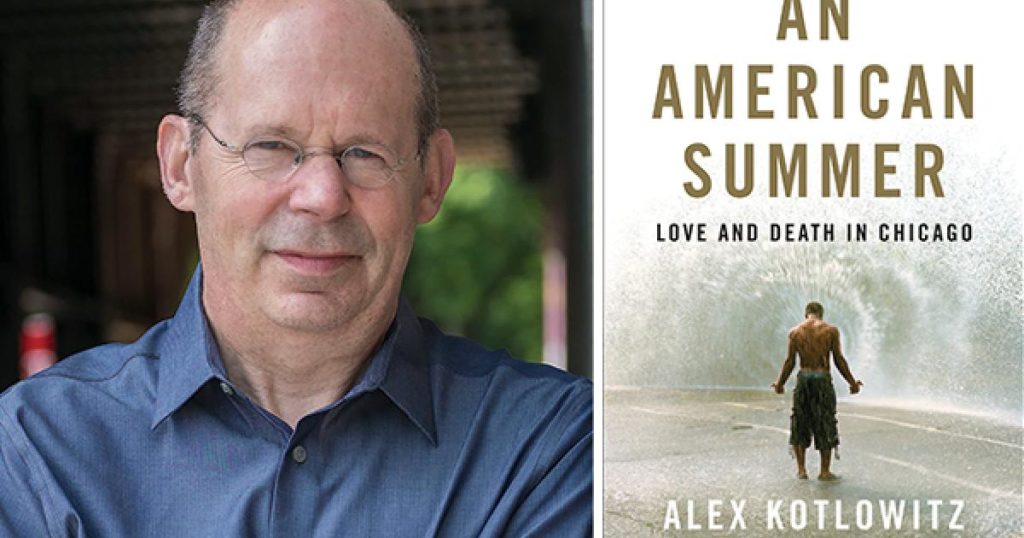 It took me over a week to read An American Summer: Love and Death in Chicago. Alex Kotlowitz's reporting of life in Chicago–over 14,000 people killed, over 60,000 injured by violence over the past 20 years–sucked the heart right out of me. Senseless shootings, drive-by incidents where innocents die, drug fueled massacres, and random murders show up on almost every page of An American Summer. Alex Kotlowitz fills in the details and provides the back stories for the residents who live in this brutal world in the shadows of the SEARS Tower.
Kotlowitz is upfront from the beginning: "Let me tell you what this book isn't. It's not a policy map or a critique. It's not about what works and doesn't work. Anyone who tells you they know is lying." (p. 6)
What An American Summer is about is Hell on Earth. You'll understand why I had to take frequent breaks from this book when you read this paragraph: "Shakaki's cousin, Kywante Shumake, [was] shot two times on Thomas's block. Thomas's friend Tim, who held two jobs, invited Thomas to come by to celebrate his birthday. Thomas went to the corner liquor store to buy Tim a bottle of Hennessy, and when he returned found Tim lying beside his house in a pool of blood, a fatal bullet wound in the base of his head. While Thomas was in jail, on the contempt charge, Antonio Clark, a friend and fellow Harper High graduate, died, an apparent victim of the accidental discharge of a pistol. His friend who's a rap artist and goes by the moniker Skully TV was shot six times, including in both eyes; he lost his sight. Thomas's friend's older brother, Vido: killed. Thomas's friend Nukey: shot and killed by a fourteen-year-old boy." (p. 222). There's only so much death and mayhem and slaughter a person can take.
My take-away from An American Summer is this madness and violence in Chicago, caused by drugs and too many guns, could spread. This is the canary in the coal mine. And, as Alex Kotlowitz graphically shows, Government officials have no idea how to stop it…or control it. GRADE: A
TABLE OF CONTENTS:
PRELUDE TO A SUMMER 1
Chapter 1: May 3–The Tightrope, a story in four parts 13
Chapter 2: May 12–Mother's Day 18
Chapter 3: May 23–A Conversation: The OGs 40
Chapter 4: May 31–The Tightrope, part two 49
Chapter 5: June 13–The Tweets 62
Chapter 6: June 16–Father's Day 74
Chapter 7: June 24–The Witnesses, part one 91
Chapter 8: July 5–The (Annotated) Eulogy 99
Chapter 9: July 8–I Ain't Going Nowhere, part one 106
Chapter 10: July 14–Going Home 126
Chapter 11: July 17–Day of Atonement 149
Chapter 12: July 25–The Two Geralds 180
Chapter 13: August 15–The Tightrope, part three 199
Chapter 14: August 17–Artifacts 203
Chapter 15: August 22–I Ain't Going Nowhere, part two 213
Chapter 16: August 24–This Is What He Remembers 224
Chapter 17: August 29–The Disco Tour 243
Chapter 18: August 31–The Witnesses, part two 257
Chapter 19: September 8–The Tightrope, part four 269
Chapter 20: September 19–False Endings 277
A Note on Reporting 281
Acknowledgements 285