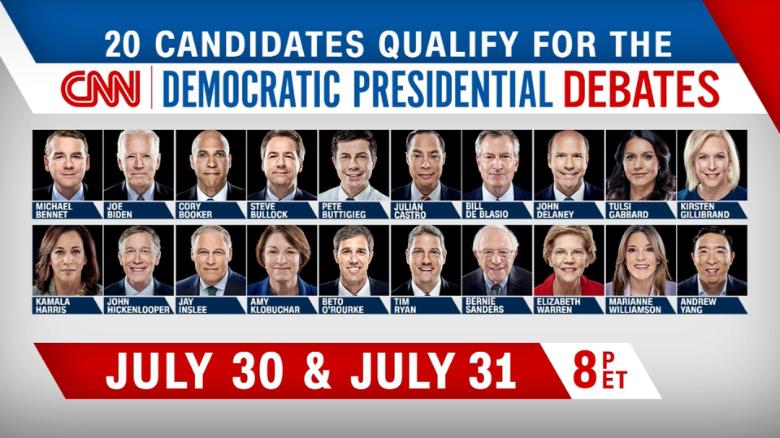 Here we go again. After the faux pas of suggesting the elimination of private health insurance, of "open" borders, and free health care for illegal immigrants, the Democrats need to refocus on their message: health care, health care, health care.
Kamala Harris was the big winner in the first round of debates with her "food fight" line and her crushing critique of Sleepy Joe Biden. Biden needs to step up his game in this round of debates or his support will erode. The standards for participating in the Third Round of debates in September are higher so this is the last chance for some of the candidates to move up…or move out.
Frankly, I'm not seeing any of these candidates beating Trump. Despite his racist attacks, his cruelty to immigrants at the border, and his ridiculous (and costly!) trade war with China, Trump's support from his base is unwavering. The Democratics look weak and confused. What do you think?