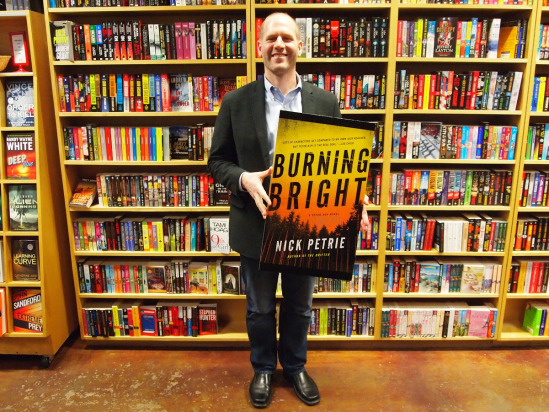 Last month I read Nick Petrie's first Peter Ash thriller, The Drifter (you can read my review here). I enjoyed it so much I found and read the second. book in the series, Burning Bright. Peter Ash is a itinerant veteran with PTSD. He's prone to physical problems when he's inside a structure. So Ash lives outside or in his truck.
In Burning Bright Ash travels to Northern California and gets involved in saving the life of investigative journalist, June Cassidy. Cassidy finds herself being tracked down by a shadowy organization who murdered her mother, a world-famous computer scientist. Cassidy's mother created an Artificial Intelligence that potentially be worth billions of dollars. But only June Cassidy knows where the AI is located.
As in The Drifter, Peter Ash gets to employ his combat skills to protect June Cassidy. In addition, Ash also works on solving who is behind the attempted abductions and attacks on Cassidy.
If you like Lee Child's Jack Reacher novels, you'll enjoy these Peter Ash thrillers. Plenty of action! This is a perfect page-turner for these coronavirus shelter-in-place times. GRADE: B+