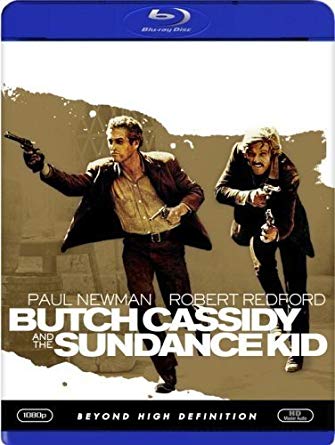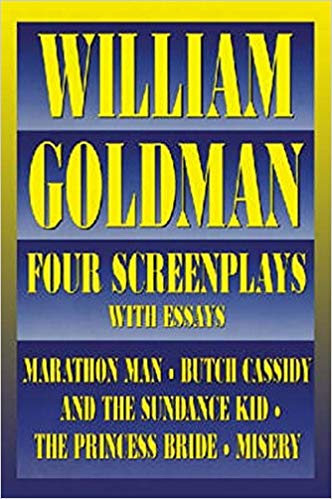 Yes, it's been 50 years since Butch Cassidy and the Sundance Kid made movie history. The critics panned it, calling it "not a real Western." But for a film that cost $7 million, the Box Office was $100 million ($700 million in 2019 dollars). I loved the film back in 1969 and I loved it when I watched it again last week. It's a great buddy movie packed with wit and humor as two outlaws who find America too hot from their "career" of robbing trains decide to move on. Cassidy, Sundance, and Etta (Sundance's girl friend played by Katherine Ross) travel to Bolivia to continue their reckless ways.
Butch Cassidy and the Sundance Kid won four Academy Awards: Best Cinematography; Best Original Score for a Motion Picture (not a Musical); Best Music, Song (Burt Bacharach and Hal David for "Raindrops Keep Fallin' on My Head"); and Best Original Screenplay.
This edition includes Audio Commentaries: The first features director George Roy Hill, lyricist Hal David, associate producer Robert Crawford, and the late cinematographer Conrad Hall. The second commentary track has screenwriter William Goldman who provides some detail on how his script took true life events from history and glamorized them for the film while reshaping the Westerns that followed.
All Of The Following Is True: The Making Of 'Butch Cassidy And The Sundance Kid' (HD, 36 mins): This documentary is from 2005 and delivers a good overview of the movie's production. Paul Newman, Robert Redford, and Katherine Ross together with director George Roy Hill, screenwriter William Goldman, and composer Burt Bacharach share insights. They discuss the whole beginning of the project, give us their views on some scenes like the 'Raindrops …' bicycle sequence, and speculate about the movie's legacy.
The Wild Bunch: The Fact vs. Fiction of Butch Cassidy and the Sundance Kid (HD, 25 mins) The real Butch and Sundance are discussed by some Academics and then compared to the on-screen characters with references to many movie clips.
Deleted Scene (SD, 3 mins)
Theatrical Trailers (HD, 6 mins total) – The original movie preview and additional two trailers for the movie.
Are you a fan of Butch Cassidy and the Sundance Kid? GRADE: A