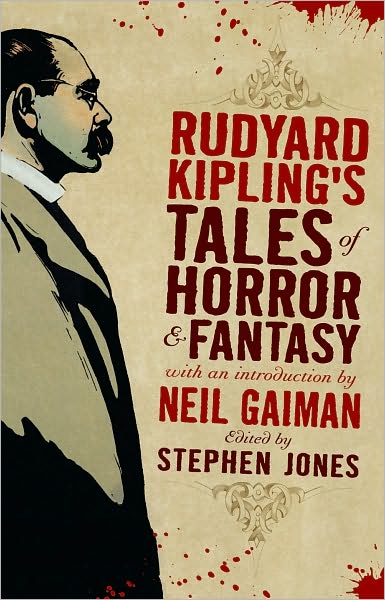 Rudyard Kipling, one of the greatest writers of the 20th Century, is seldom read today. This wonderful collection, edited by Stephen Jones with an introduction by Neil Gaiman, shows Kipling's story-telling talents to their fullest. I found this 800 page hardcover book in the Bargain Bin at Barnes & Noble for a pittance. If you want a one-volume collection of many of Kipling's best short stories, this is it.
Table of Contents
The vampire
The dream of Duncan Parrenness —
The city of dreadful night —
An Indian ghost story in England —
The phantom 'rickshaw —
The strange ride of Morrowbie Jukes —
The unlimited draw of Tick Boileau —
In the house of Suddhoo —
The Bisara of Pooree —
Haunted subalterns —
By word of mouth —
The recurring smash —
The dreitarbund —
Bubbling well road —
The sending of Dana Da —
My own true ghost story —
Sleipner, late Thurinda —
The man who would be king —
The solid muldoon —
Baboo Mookerji's undertaking —
The joker —
The wandering Jew —
The courting of Dinah Shadd —
The mark of the beast —
At the end of the passage —
The recrudescence of Imray —
The finances of the gods —
The finest story in the world —
Children of the zodiac —
The lost legion —
A matter of fact —
The bridge-builders —
The brushwood boy —
The tomb of his ancestors —
Wireless —
"They" —
With the night mail : a story of 2000 AD —
The house surgeon —
The knife and the naked chalk —
In the same boat —
As easy as A.B.C.: a tale of 2150 AD —
Swept and garnished —
Mary Postgate —
The village that voted the earth was flat —
A madonna of the trenches —
The wish house —
The gardener —
The eye of Allah —
On the gate: a tale of '16 —
The appeal.