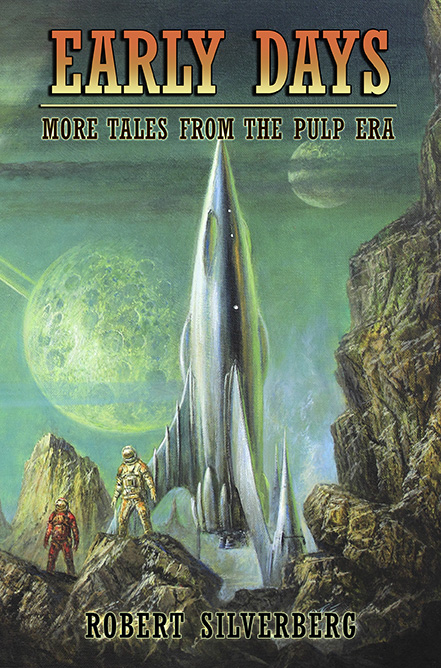 Back in 2006, Subterranean Press (one of my favorite small press publishers) brought out In the Beginning: Tales From the Pulp Era by Science Fiction writer Robert Silverberg. Silverberg wrote a ton of SF back in the 1950s and Subterranean decided to collect some of it. Now, Subterranean Press has just published a companion volume, Early Days, with more stories from Robert Silverberg's early writings. Granted, Silverberg developed into a marvelous writer in the next decade. But these stories from the 1950s show his talent and his affection for the genre. I enjoyed this nostalgic trip back to my younger days when I first read these stories with delight!
TALBE OF CONTENTS:
Introduction
The Inquisitor
The Ultimate Weapon
Harwood's Vortex
Quick Freeze
Six Frightened Men
Puppets Without Strings
A Time For Revenge
Housemaid No. 103
Rescue Mission
Planet of Parasites
Slaves of the Tree
Frontier Planet
The Aliens Were Haters
The Traders
Waters of Forgetfulness
You Do Something to Me
There's No Place Like Space!