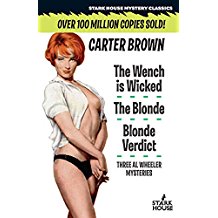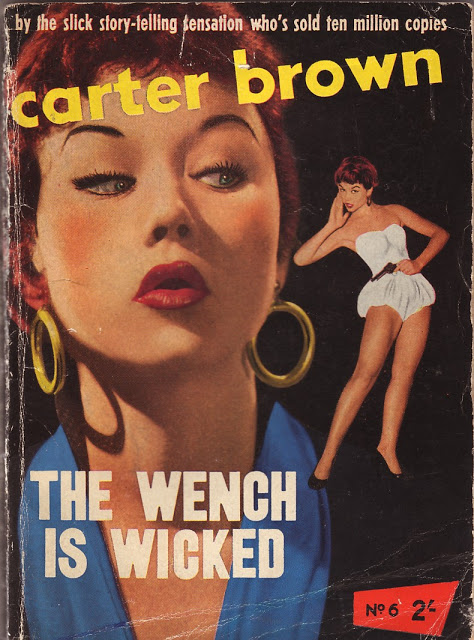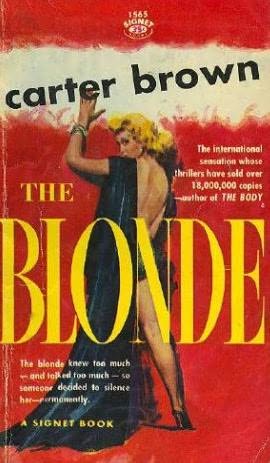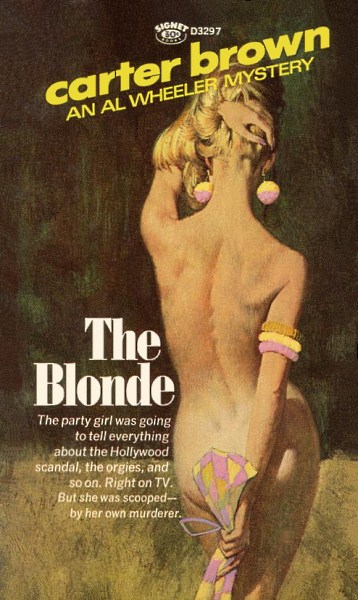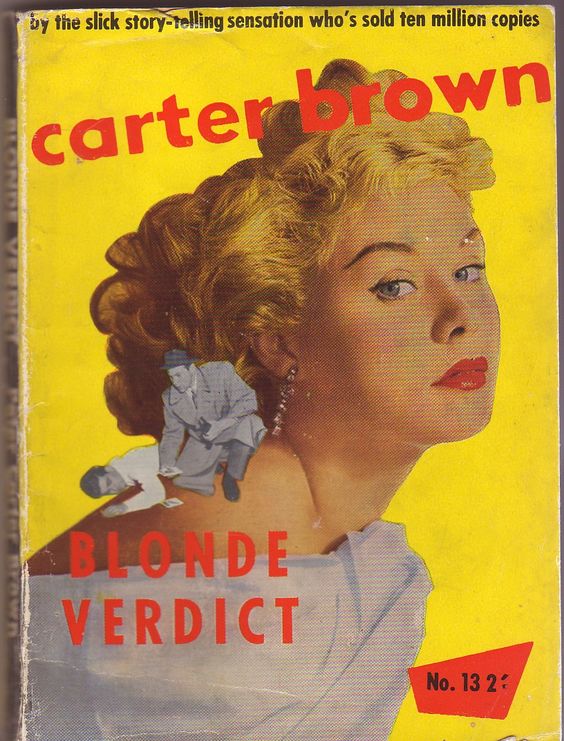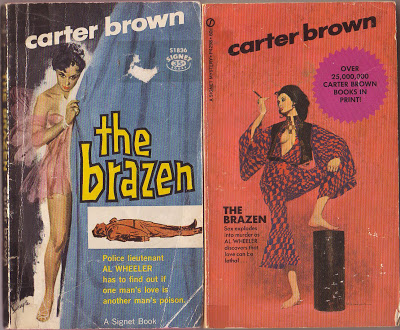 Once again STARK HOUSE delivers a fabulous omnibus edition. This time, the treat is three Al Wheeler mysteries by "carter brown" (the pen name of Alan Geoffrey Yates). I started reading "carter brown" books back in the early Sixties (and had numerous cashiers hassle me for buying books they deemed salacious).
This STARK HOUSE edition includes The Wench is Wicked (1955), the first Al Wheeler mystery. It has never been published in the United States. It introduces the wise-cracking Lieutenant who is like no other police detective. Wheeler chases women and murderers with equal enthusiasm. In this case, Wheeler investigates the murder of a writer with ties to a group shooting a Western movie.
Also included is The Blonde (1955), where a missing woman who suddenly comes out of hiding for a scheduled TV interview is murdered before she can tell her secrets.
Blonde Verdict (1956) was published in the U.S. by Signet in 1960 under the title, The Brazen. The U. S. edition was revised. This STARK HOUSE omnibus reprints the original Australian version.
Chris Yates provides a useful introduction to the prolific Alan Geoffrey Yates. There's a nice Art Scott quote from his article on Carter Brown in Crime and Mystery Writers of the 20th Century. This book has it all!