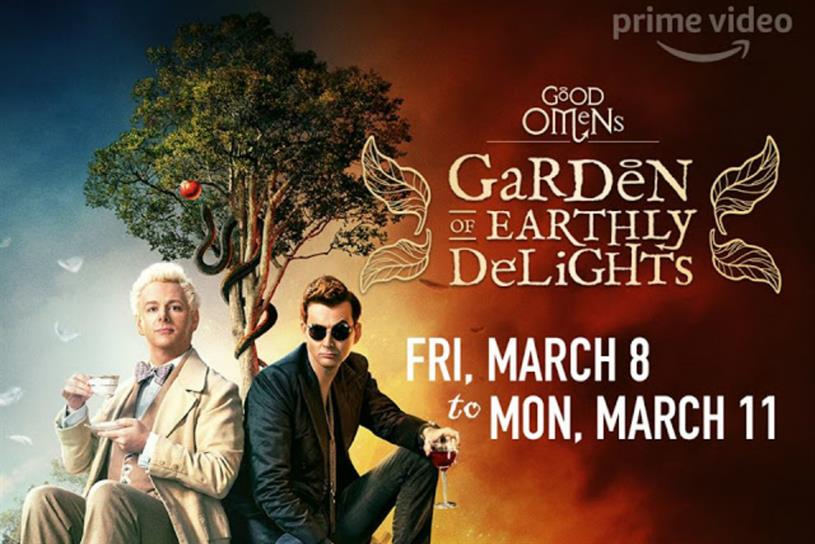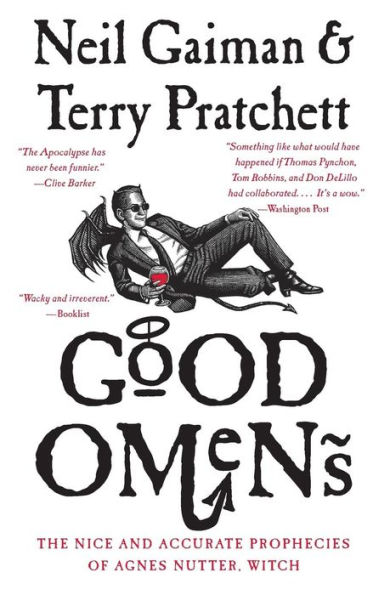 Good Omens–both the novel and the new AMAZON Prime Video–remind me of an overstuff burrito. Too many characters, too many subplots, too many wacky diversions!
I read Neil Gaiman and Terry Pratchett's Good Omens back when it was first published in 1990. I reread Good Omens in preparation for AMAZON Prime Video's 6-episode mini-series with a screenplay written by Neil Gaiman. The Apocalypse is approaching as the armies of Hell and Heaven ready themselves for the Final Conflict. The Anti-Christ, an 11-year-old boy with his Hell Hound, will trigger the Apocalypse from a small town in England.
Standing in the way of the destruction of Earth and Humanity are Aziraphale, an Angel who has been on Earth with the mission of promoting Good Things. And, Crowley, a demon who has spent thousands of years promoting mayhem and mischief. David Tennant plays the demon Crowley with menace. Michael Sheen plays Aziraphale as a fussy, book-loving Angel. The Angel and the Demon have a secret cooperative relationship developed over the centuries. They are appalled and alarmed that the Divine Plan includes mass destruction and genocide.
I liked John Hamm as bossy Archangel Gabriel. I really liked Frances McDormand as the Voice of God as she provides narration for all six episodes of Good Omens. You have to be in the mood to embrace Excess if you want to enjoy Good Omens. GOOD OMENS [AMAZON Prime Video]: GRADE: A-. GOOD OMENS [Novel]: GRADE: B