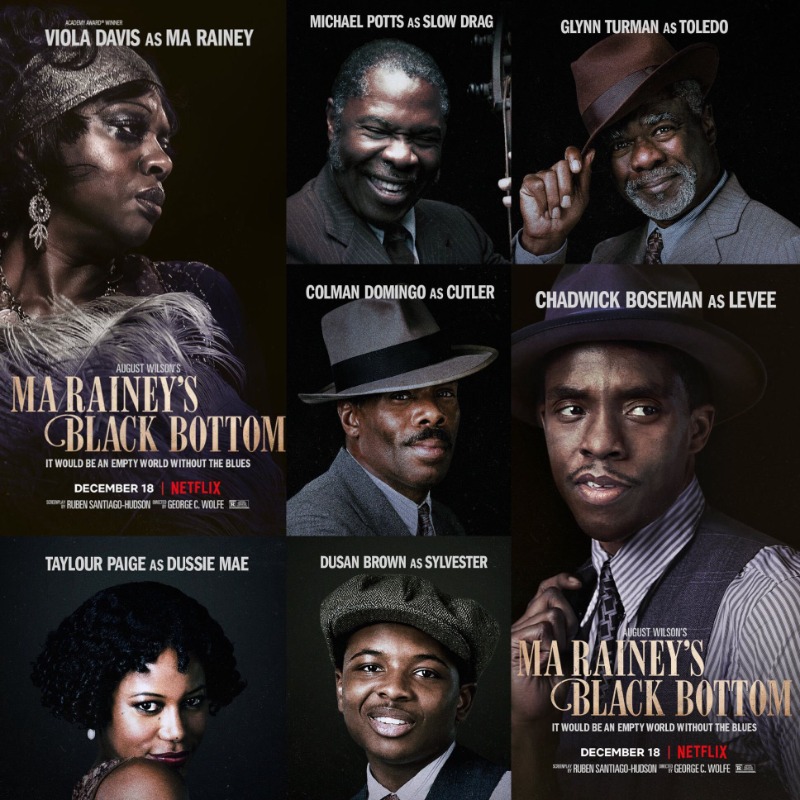 Diane and I saw the play version of August Wilson's Ma Rainey's Black Bottom in 1995 at the Studio Arena Theater in Buffalo, NY. This more recent movie version on Netflix features Viola Davis as the Diva of the Blues, Ma Rainey. Davis plays Ma Rainey as capricious and moody as a legendary blues singer could be. Chadwick Boseman delivers an Oscar-worthy performance as troubled trumpeter, Levee Green, a member of Ma Rainey's band, The Seasoned Georgia Jazz Band.
Most of the action centers around a recording session in Chicago at the Paramount recording studio in the 1920s. The white men who run the company try to cater to Ma Rainey's whims because they know her records will earn them a lot of money.
As in many of August Wilson's plays, there's an undercurrent of violence in the action as race, art, religion, and the historic exploitation of black recording artists by white producers trouble the characters.
Have you seen Ma Rainey's Black Bottom? GRADE: A