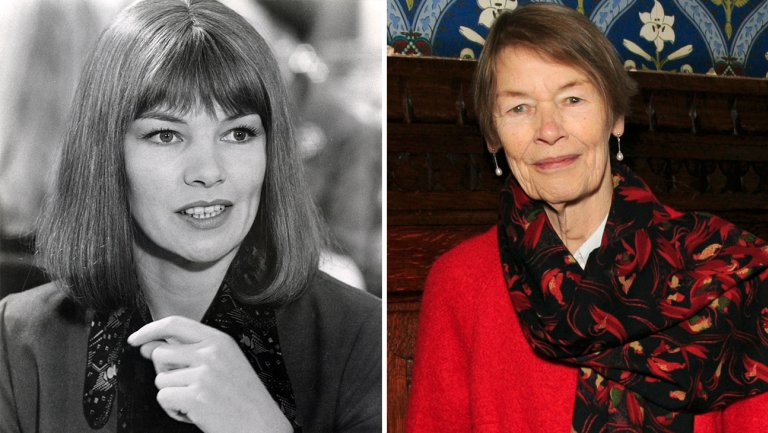 After Diane, Katie, and I saw The Cher Show on Mother's Day, we dashed through the rain to the ORSO restaurant for dinner. ORSO is known for their celebrity guests. When Diane and her sister went to ORSO a few years ago, they saw Ted Danson and Mary Steenburgen. Last year, Katie ate at the ORSO restaurant and saw Judy Collins just a couple tables away. We were half-way through our meal with no celebrities in sight when two elderly women entered and took a table a few yards away from us. One of those women was Glenda Jackson.
We were enjoying dessert (Diane had gelato and I had a delicious piece of chocolate cake) when Glenda Jackson got up and walked out of the restaurant. A few minutes later, we paid our bill, put on our rain jackets and prepared for a wet walk back to the Marriott Marquise. We stepped outside, and noticed it wasn't raining. Glenda Jackson sat on the stoop smoking a cigarette. "Good timing," she said to us. "The rain just stopped." "Timing is everything, Ms. Jackson," I replied. Glenda Jackson smiled and gave us a wave with her cigarette.
Have you met a celebrity?