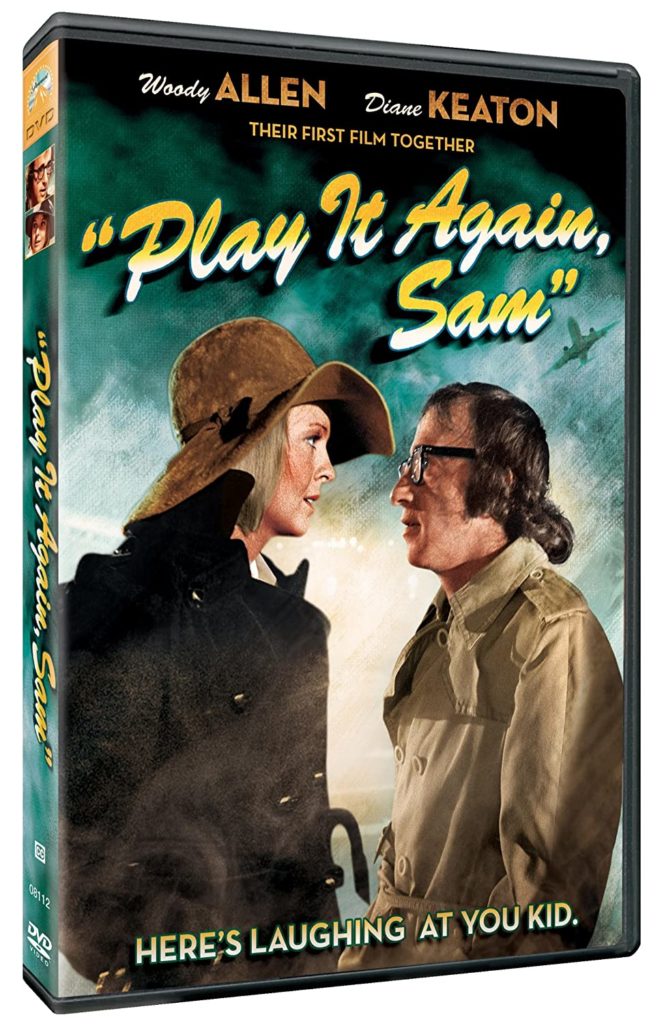 After watching Casablanca last week, I thought it might be fun to watch Woody Allen's homage to that classic film, Play It Again, Sam. The 1969 play version of Play It Again, Sam lasted over a year on Broadway. In 1972, the movie version hit the theaters. The movie was directed by Herbert Ross.
Play It Again, Sam was the first movie with Woody Allan and Diane Keaton acting together. Woody plays Allan Felix, a neurotic film critic, who's been dumped by his wife. Felix is inept at dating and his best friend, Dick (Tony Roberts, and his wife, Linda (Diane Keaton), attempt to help Felix navigate the dating scene.
The reason I'm fond of Play It Again, Sam is Felix's reoccurring hallucination of Humphrey Bogart (Jerry Lacy) who gives Felix advice.
Sure, it's a silly movie, but Play It Again, Sam does honor Casablanca in its treatment of romance and love. Have you seen Play It Again, Sam? Are you a Wood Allen fan? GRADE: B+