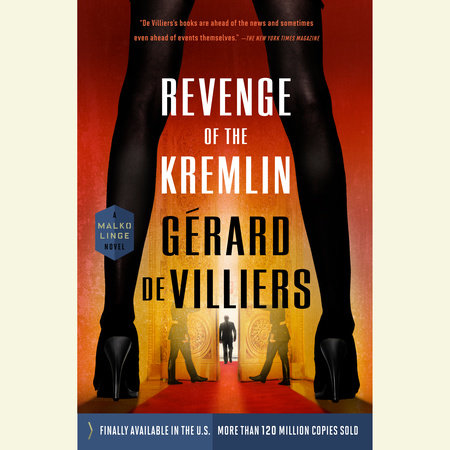 I've read several of Gerard de Villiers' spy novels featuring Malko Linge, an Austrian spy. In Revenge of the Kremlin, Vladimir Putin orders the assassination of one of his former oligarchs, Boris Berezovsky. But, the assassination needs to look like an "accident" so that British and Russian relations don't get disturbed.
Soon afterward, Berezovsky is found dead in the bathroom of his London home, an apparent suicide. MI5 opens an investigation, but Prime Minister David Cameron orders the case closed. The CIA, suspicious of Russian operations in the UK, sends Malko to investigate Berezovsky's death and the British cover-up.
Malko uncovers leads to the Russian plot, but almost dies of a deadly poison attack. After he recovers, Malko vows to get to the bottom of the Berezovsky case. Trips to Israel and Moscow uncover links in Russian involvement to several deaths.
If you're a fan of spy novels, you'll find Revenge of the Kremlin compelling and involving. De Villiers has sources that supply him with accurate information about Russian methods of poisoning which gives the whole Russian operation credibility and realism. Do you like spy novels? GRADE: B+