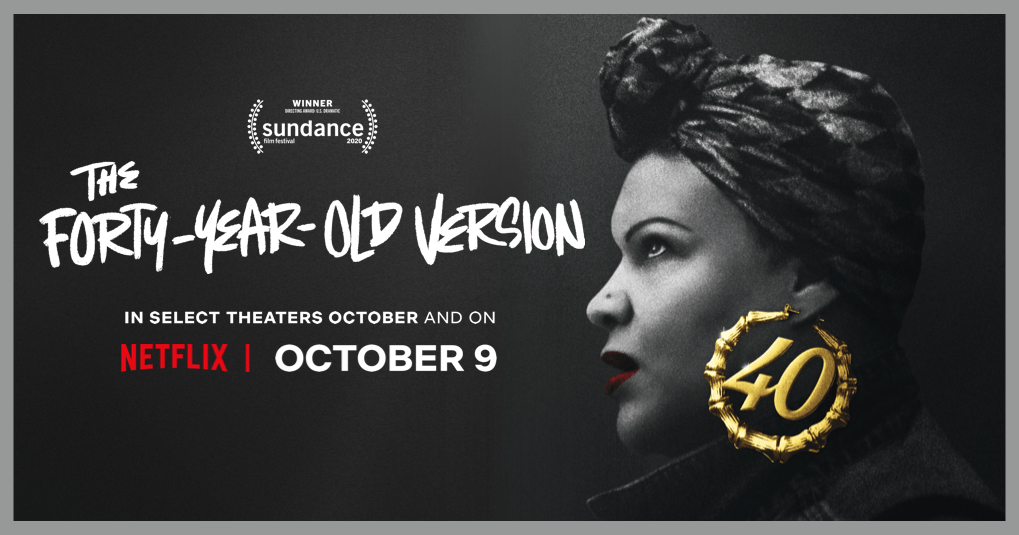 Radha Blank plays herself in (and directs) this autobiographical film. Blank is a playwright who was a hot commodity when she was 30 but now she's approaching 40 and stuck teaching high school kids. Blank decides she needs to change things up and decides to become a rap singer. She finds a music producer named D (Oswin Benjamin), in an apartment in the Brooklyn, and starts rapping.
Meanwhile, Blank's agent, Archie Choi (Peter Kim), manages to entice a wealthy white investor to produce Blank's play about gentrification, HARLEM AVE. But problems occur when the promised Black director never eventuates and instead a white director (played by Welker White) changes Radha Blank's play into "poverty porn."
Blank shows how contemporary playwrights battle problems of having their creative vision "modified" by financial backers, actors, and social forces which the illustrates the dilemma of Black artists whose careers rely on white decision-makers. 
Yes, there's humor in The 40-Year-Old-Version. But I was confused by the mix of messages. Does Radha Blank really hate teaching? Does she want to abandon her playwriting dreams to become a rapper? Why does Blank avoid her brother? Plenty of questions, not enough answers. GRADE: C+