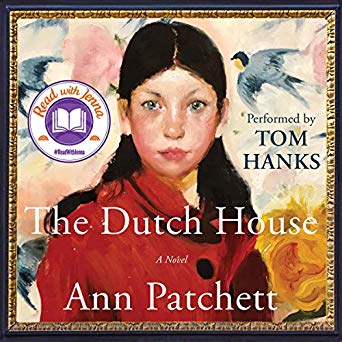 The Dutch House provides a compelling tale of the strong bond between two troubled siblings, the house they grew up in, and the events that haunt them. The Dutch House tells a harrowing story of a dysfunctional family and the son and daughter who survive the wreckage.
At the end of World War II, Cyril Conroy begins to build an enormous real estate empire outside Philadelphia. Conroy buys the Dutch House, a lavish estate in the suburbs of Philadelphia, to impress his first wife. She ends up hating the Dutch House and leaves Conroy and her children.
Cyril's son Danny narrates the story (and Tom Hanks captures the young boy's personality perfectly). Danny's older sister, the snarky and brilliant Maeve, tries to protect her brother. But the kids are exiled from the Dutch House up by their evil stepmother. The two siblings scramble to survive this shock and to rebuild their lives.
Over five decades, The Dutch House presents a story of survival. Danny and Maeve struggle to make their way in the world and to discover the secrets that their parents kept from them. I enjoyed the drama and the humor of The Dutch House. Tom Hanks's narration kept the story moving. If you're in the mood for an involving tale with mystery and humor and sudden sadness, give The Dutch House a try. GRADE: A-