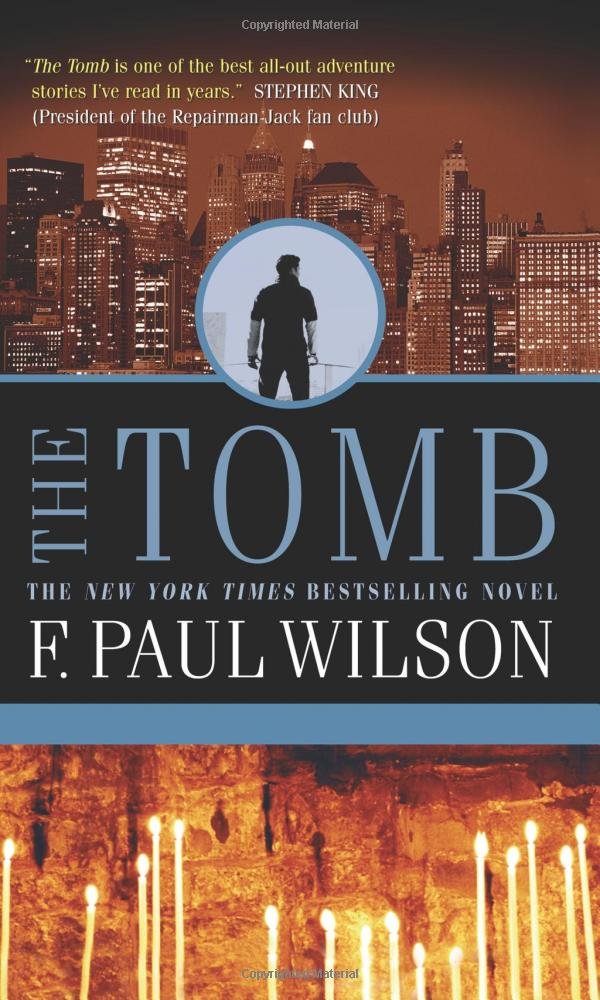 F. Paul Wilson's The Tomb (1984, revised edition 2004) introduces a character who lives "off the grid." Jack has no Social Security number, doesn't pay income taxes, or deals with the Government. Jack reminds me of an extreme form John D. MacDonald's Travis McGee (a "salvage expert") because he is hired to deal with problems and "fix" them privately.
F. Paul Wilson has a sense of humor because he has Jack's friend (and armorer), Abe, display a neon sign that reads:
FINE WEAPONS
THE RIGHT TO BUY WEAPONS IS THE
RIGHT TO BE FREE
Of course, those lines come from A. E. Van Vogt's Science Fiction classic, The Weapons Shops of Isher. In these times of Trump, those words take on an ominous aspect.
In The Tomb, Jack is hired to find a missing necklace. That leads to an investigation to find two missing sisters. And, an ancient curse with supernatural and Lovecraftean implications comes into play. F. Paul Wilson didn't write another Repairman Jack novel for 15 years. I'll be reviewing the entire series over the next year. Have you read any Repairman Jack novels? GRADE: B+
REPAIRMAN JACK SERIES
The Tomb (1984)
Legacies (1998)
Conspiracies (1999)
All the Rage (2000)
Hosts (Oct 12, 2001)
The Haunted Air (Oct 18, 2002)
Gateways (Nov 1, 2003)
Crisscross (Oct 7, 2004)
Infernal (Oct 20, 2005)
Harbingers (Sep 19, 2006)
Bloodline (Sep 18, 2007)
By the Sword (Oct 14, 2008)
Ground Zero (Sep 15, 2009)
Fatal Error (Oct 12, 2010)
Dark at the End (Oct 11, 2011)
Nightworld (1992 – Extensively revised edition: May 22, 2012)
JACK: YOUNG ADULT SERIES
Secret Histories (May 27, 2008)
Secret Circles (Feb 2, 2010)
Secret Vengeance (Feb 1, 2011)
REPAIRMAN JACK: THE EARLY YEARS
Cold City (Nov 27, 2012)
Dark City (Oct 15, 2013)
Fear City (Nov 11, 2014)