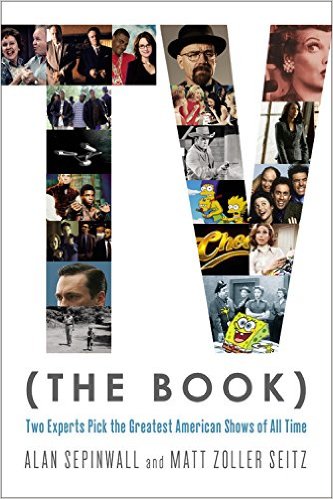 TV (The Book) is subtitled: "Two Experts Pick the Greatest American Shows of All Time." Sepinwall and Seitz make their case for the "Best" TV shows and rank 100 TV series. But most TV fans will focus on the TOP 10. Here they are:
1. The Simpsons
2. The Sopranos
3. The Wire
4. Cheers
5. Breaking Bad
6. Mad Men
7. Seinfeld
8. I Love Lucy
9. Deadwood
10. All in the Family
I have no major arguments with this list. How about you?