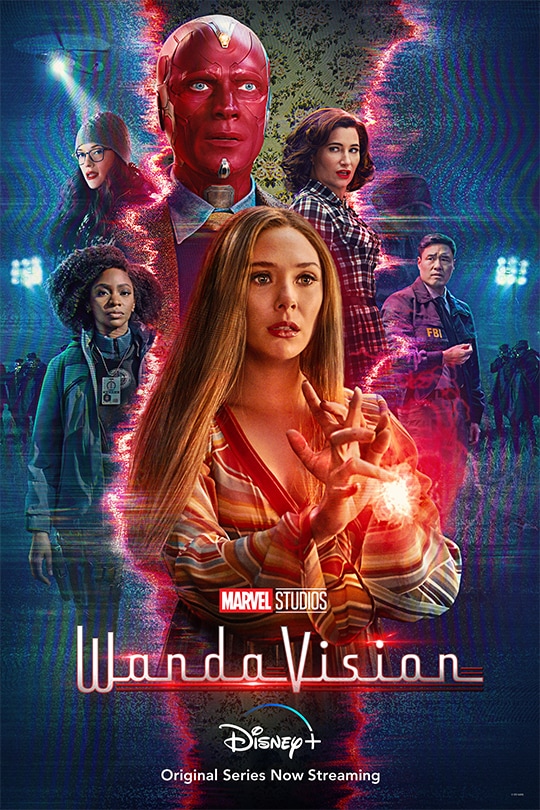 It might not come as a surprise to learn that when the ninth (and final) episode of WandaVision became available on DISNEY+, the web site crashed because of the heavy traffic.
WandaVision stars Elizabeth Olsen as a powerful sorceress who decides to deal with her grief over the deaths of her mother, father, brother, and lover by creating a world where they can live again. Of course, officious bureaucrats want to destroy her haven so conflict results.
 This miniseries was created by Jac Schaeffer for Disney+, based on the Marvel Comics characters Wanda Maximoff / Scarlet Witch and Vision. Set in a New Jersey town of Westview, Wanda uses her powers to recreate a reality similar to TV sitcoms from the 1950s and 1960s.
Elizabeth Olsen and Paul Bettany reprise their respective roles as Wanda Maximoff and Vision from the MARVEL Avengers film series. I thought the project was innovative and clever. I want to see more of these characters! GRADE: A