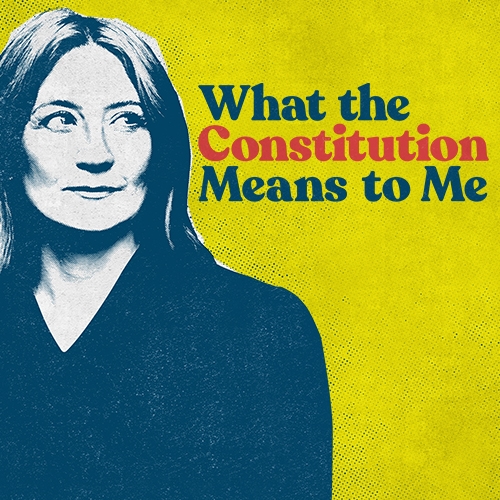 When Heidi Schreck was a teenager, she would travel from one American Legion post to another competing in debates about the Constitution. Students participated in these civic exercises and the winners were awarded money for College expenses. Heidi Schreck put herself through College on the winnings from these debates. But, it becomes very clear very early in What the Constitution Means to Me that the Constitution is just a vehicle for Heidi Schreck to talk about her troubled family and its tumultuous history.
It's astonishing that this essentially one-woman show could deal with so many topics: civil rights, slavery, amendments to the Constitution, and feminism. Heidi Schreck talks about how the women in her own family have survived through physical abuse and rape. She also points out that the US Constitution, intended to protect all of us, never even once mentions the word "woman."
What the Constitution Means to Me is nominated for two Tony Awards: Best Performance by an Actress in a Leading Role in a Play (Heidi Schreck) and Best Play.
I found What the Constitution Means to Me very moving. I can't imagine how Heidi Schreck could perform this emotional play eight times a week! I was drained after sitting through one performance! Highly recommended! Do you have a favorite Amendment? GRADE: A-