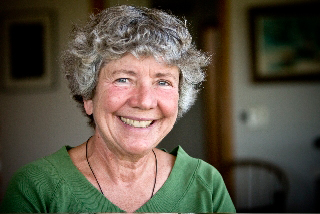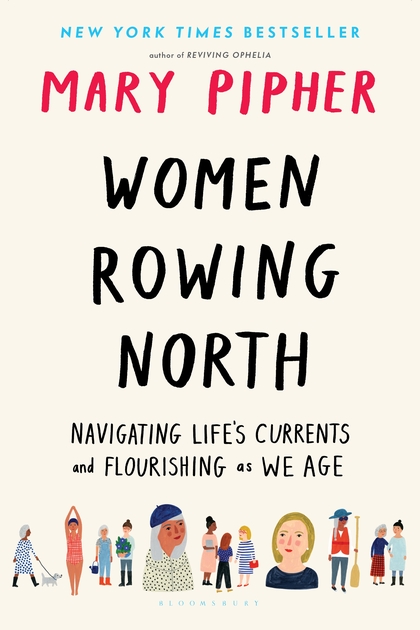 The audience for Mary Pipher's Women Rowing North is obviously women. But the review I read in The Wall Street Journal suggested male readers would profit from reading this helpful guide to aging, too.
My favorite chapter in Women Rowing North is "Building a Good Day." Pipher shows how our choices each day affect our happiness and health. Too many older people get stressed out because they over-schedule their days trying to jam in too much stuff. Pipher is definitely in the "Less is More" camp.
Friends and family become more important as we age. Dealing with increasing health problems and infirmities that come along with the aging process can be eased with a little help from our friends and family. I know my visits to the Alzheimer's wing of the nursing home my mother resided in the last 8 years of her life lifted her spirits and resulted in better treatment by the staff. Yet I saw some residents who NEVER had a visitor. Their treatment was much different.
Aging tests us all. This wise and witty book can help us prepare for what's ahead of us. GRADE: A
TABLE OF CONTENTS:
Introduction 1
I Challenges of the Journey
1 A New Stretch of the River 14
2 The Lay of the Land 26
3 The Worn Body 37
4 Intensity and Poignancy 53
5 Caregiving 60
6 Swept Away 69
7 Loneliness and Solitude 83
II Travel Skills
8 Understanding Ourselves 98
9 Making Intentional Choices 109
10 Building a Good Day 122
11 Creating Community 135
12 Crafting Resplendent Narratives 147
13 Anchoring in Gratitude 160
III The People on the Boat
14 Travel Companions 174
15 Co-Captains 184
16 The Lifeboat of Family 195
17 Grandchildren 206
IV The Northern Lights
18 Moon River: Authenticity and Self-Acceptance 220
19 The Long View 231
20 Everything Is Illuminated 241
Acknowledgments 252
Index 253