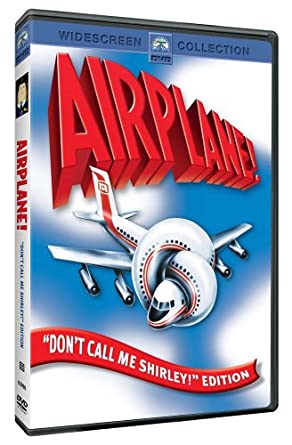 Humor can be the best medicine. That's why my viewing lately has been featuring funny movies that have delighted me over the decades.  Leslie Nielsen cracks me up every time I watch this film. In fact, Airplane (1980)  was listed at #10 on the American Film Institute's best comedies of all time. 
With cameos by Rod Steiger, Lloyd Bridges, Kareem Abdul Jabar as well as the unforgettable Barbara Billingsley (aka, June Cleaver)–whose role as as a passenger who could "speak jive" makes me laugh every time I see it–Airplane produces more hilarity than most comedies.
Are you a fan of Airplane?