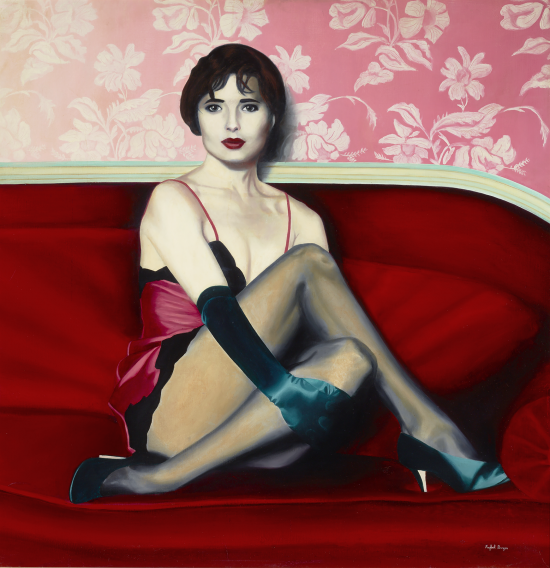 ISABELLA ROSSELLINI BY RAPHAAL BERGER
This sensuous oil on canvas captures the enigmatic figure of Isabella Rossellini. The famed Italian actress is the daughter of Ingrid Bergman and Roberto Rossellini. Her legendary career includes innumerable modeling campaigns and award-winning films. This oil captures her in the 1980s at the height of her modeling career. You can check out the official web page here.
M.S. Rau of New Orleans is offering this painting for a mere $44,500. A bargain! It will be worth 10 times that amount in five years. What gift are you hoping for over the Holidays?