COUNTDOWN TO PRESIDENTIAL ELECTION 2020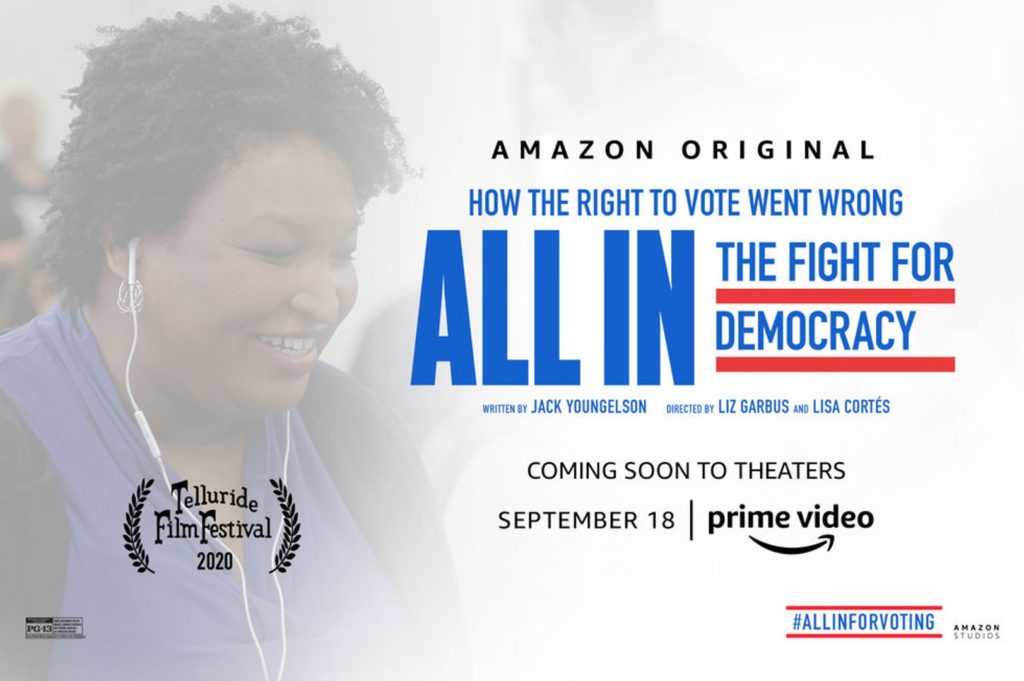 Early voting has begin in several states. Absentee and mail-in ballots arrive in mailboxes soon. The Election "season" is upon us. But, as All In: The Fight for Democracy shows, voter suppression and voter disenfranchisement lurks just about everywhere.
All In: The Fight for Democracy takes an historical approach to how politicians have manipulated the voting process to exclude groups. Gerrymandering, voter ID, closing polling places to produce long lines (in the hopes potential voters will tire of waiting and go home), and voter intimidation are just a few of the techniques used to manipulate the voting process.
We already know Trump will declare the November Presidential Election is "rigged" if he loses. But, Trump's assertion is correct in many states: the vote is rigged to deprive targeted groups of their right to choose. All In: The Fight for Democracy is a moving documentary that provides a preview of the post-Election fight ahead. What is your plan to vote? GRADE: A