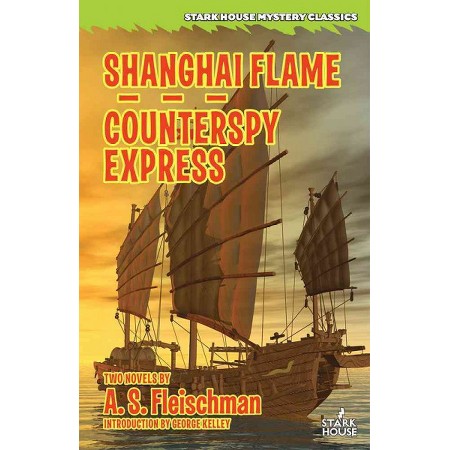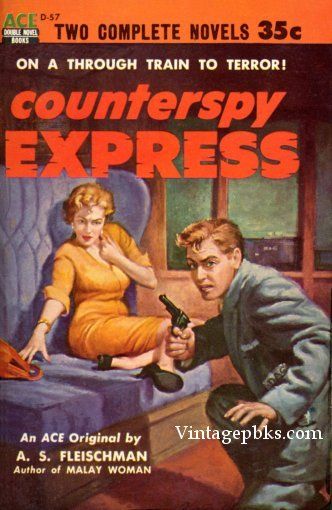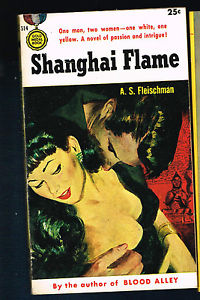 Shanghai Flame first appeared as a Gold Medal paperback in 1951. It's a twisty story of China with plenty of suspense as the Communists close in. Counterspy Express was half of an ACE Double (D-57) with Treachery in Trieste by Charles L. Leonard (a pseudonym of M. V. Heberden) published in 1954. Counterspy Express takes the reader on a thrill-ride across Europe. A movie based on Counterspy Express, Spy in the Sky!, showed up in theaters in 1958,
I've been a fan of A. S. Fleishman's work for decades. After writing a series of suspense novels in the 1950s, Fleishman switched to writing children's literature. In 1987, Sid Fleischman won the Newberry Medal for The Whipping Boy. Over the years, I read plenty of Fleishman's books to my kids.
This wonderful STARK HOUSE omnibus includes an introduction, "The Magic of A. S. Fleischman," by some guy named George Kelley.
OTHER STARK HOUSE A. S. FLEISCHMAN OMNIBUSES:
Look Behind You Lady/The Venetian Blonde
Danger in Paradise/Malay Woman
The Sun Worshippers/Yellowleg