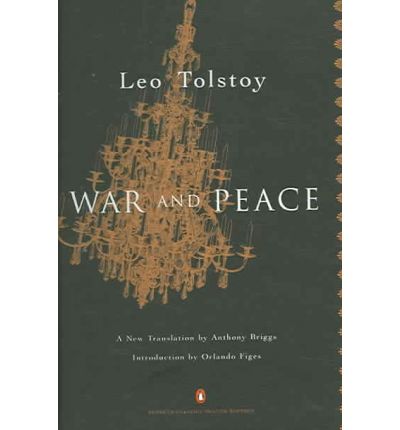 War & Peace isn't so much forgotten as ignored. This edition, translated by Anthony Briggs, weighs in at 1400 pages. Many readers are put off by the size of this tome. And, after reading War & Peace I can safely state that there's more PEACE in War & Peace than WAR. Tolstoy details an aristocratic society threaten by invasion by Napoleon and his armies.
I read War & Peace because I'll be seeing Natasha, Pierre & the Great Comet of 1812 tomorrow on Broadway, a play based on War & Peace.
If you're thinking of reading War & Peace there are plenty of translations to choose from. I picked the Anthony Briggs translation of War & Peace after reading Patrick Crabtree's blog here. Patrick Crabtree compares a dozen translations of War & Peace and gives the positives and negatives of each. Well worth a look! Have you read War & Peace? Do you want to?