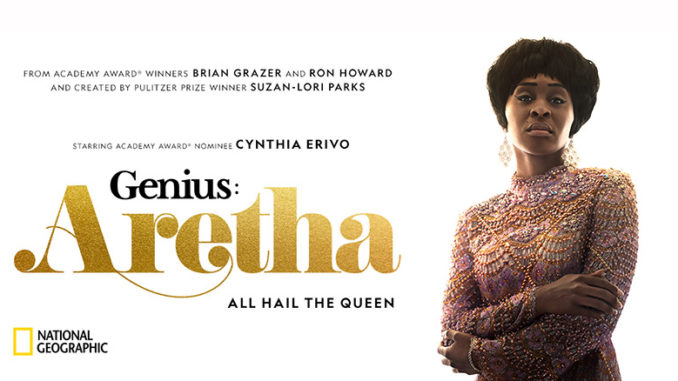 Genius: Aretha consists of eight episodes that capture the life of Aretha Franklin. The series follows Franklin, played by Cynthia Erivo, from her early days in Detroit to global stardom with plenty of problems and drama to overcome along the way.
Diane was surprised to learn that Aretha Franklin gave birth to her first child at age 12. Franklin's father was a charismatic preacher who travelled the country–and had relationships with many women other than his wife. Aretha Franklin's father grooms young Aretha (played by Shaian Jordan) an early age to sing during his church events. But Aretha wants to be more than a gospel singer.
Cynthia Erivo delivers a terrific performance as Aretha Franklin, both acting and singing. Courtney B. Vance as Aretha's father, C.L. Franklin, captures the complexity and talent of the preacher. I really liked David Cross as record producer Jerry Wexler who saves Aretha Franklin's career.
I have been a Aretha Franklin fan since the 1960s. When I first heard "(You Make Me Feel Like) A Natural Woman" I was completely blown away. Of course, Aretha Franklin produced 20 Number One hits and was the first woman to be inducted into The Rock & Roll Hall of Fame. If you're a fan of Aretha Franklin, you'll love this series! Even if you're a casual Aretha Franklin fan, Genius: Aretha has plenty to keep you entertained. GRADE: A