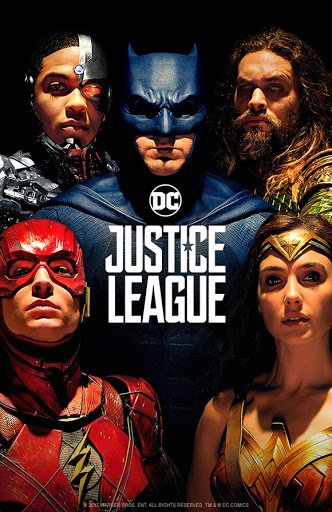 At a running time of four hours and 2 minutes, Zack Snyder's Justice League is way too long. It has six "Parts" and an Epilogue (which is essentially a commercial for the upcoming sequel). The movie opens with Bruce Wayne (Ben Affleck) trying to recruit Aquaman (Jason Momoa) to join a group that he believes will be necessary to battle the upcoming invasion from Space. Aquaman turns Bruce Wayne down.
Bruce Wayne has better luck recruiting Wonder Woman (Gal Gadot) and The Flash (Ezra Miller). Together they face the might of an ancient threat thousands of years old. Incredible devices called "Mother Boxes" were left on Earth and hidden away. Now forces arrive to claim the Mother Boxes and conquer Earth.
Zack Snyder provides the backstory to this movie: Thousands of years ago, Darkseid and his legions of Parademons attempted to conquer Earth using the Mother Boxes. The attempt was foiled by a unified alliance of Old Gods, Amazons, Atlanteans, humanity, and a Green Lantern.
After the battle, the Mother Boxes were separated and hidden in different locations, guarded by the Amazons, Atlanteans, and Humanity respectively. In the present, Superman's death triggers the Mother Boxes' reactivation, attracting Steppenwolf, one of Darkseid's servants, to Earth. Steppenwolf, who has fallen out of favor with Darkseid, aims to regain it by gathering the boxes to form "the Unity," which would terraform Earth in the likeness of their world Apokolips.
Needless to say, the Justice League doesn't stand much of a chance against Steppenwolf and his legions of Parademons. Even with the addition of Cyborg (Ray Fisher), the invaders have the advantage.
You can probably guess how the balance of power is changed. There are plenty of long battle scenes. Jeremy Irons is wasted as Bruce Wayne's butler, Alfred. Amy Adams is wasted as Lois Lane. A lot is wasted in Zack Snyder's Justice League. But the biggest waste might be your time. GRADE: C