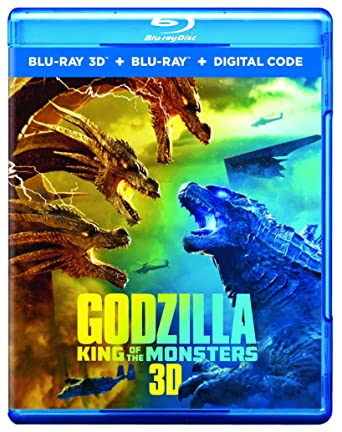 What's worse than a coronavirus pandemic?
How about a a world devastated by giant, powerful monsters! My friend Glenn Morton gave me this Blu-ray edition of Godzilla: King of the Monsters after he realized he had inadvertently bought TWO copies (I've done that myself numerous times).
In this latest installment of Godzilla, a group of eco-terrorists seek to free the monsters (aka, Titans) to destroy our polluting and unworthy civilization. Once the monsters have done their deadly work, the eco-terrorists believe they can rebuild a clean, sustaining culture.
Meanwhile, another group called Monarch determines the Titans have been infiltrated by a creature not-of-Earth: Monster Zero. Monster Zero has three heads and flies. The other monsters like Rodan and Mothra fall under Monster Zero's sway. Monarch is convinced on Godzilla can save us.
As you might suspect, there are plenty of battle scenes. Cities get crushed. I could have done without the lame family of dysfunction subplot. But, if you're looking for action and excitement and thrills, Godzilla: King of the Monsters delivers. Are you a Godzilla fan? GRADE: B