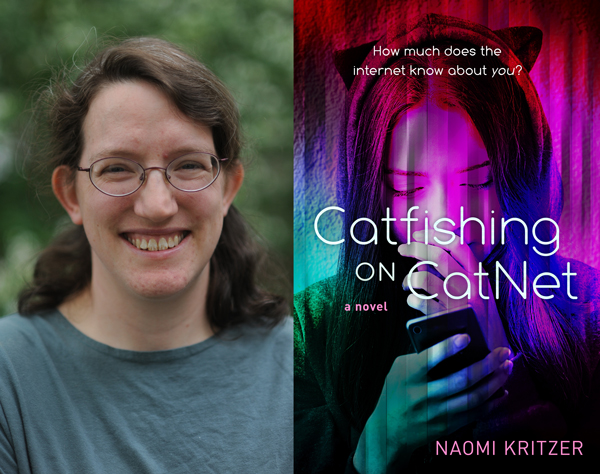 Catfishing on CatNet by Naomi Kritzer is a Young Adult novel that features a newly conscious Artificial Intelligence. The AI (who sometimes calls itself CheshireCat) runs an online social media web site named CatNet.
The narration of Catfishing on CatNet alternates between the AI and a smart 16-year-old high school student named Stephanie who deals with a difficulty forming friendships (and getting enough credits to graduate from High School) because her stressed mother moves her from small town to small town at almost random intervals to evade Stephanie's father who is stalking them. 
Unlike the AI in The Terminator series, Kritzer's AI is helpful and loves cats. Up to this time, the AI has just been supportive of the groups on her web site, but when Stephanie and her mother are threatened, the AI decides to take action.
In addition to dealing with her stalker father, Steph tries to make friends in the Real World. Her friends on CatNet are dispersed throughout the country. Yet, they play important roles when Steph is confronted by danger. Kritzer also provides comedy to break up the tension. Reprogramming the robot intended to teach SEX EDUCATION in a HEALTH class cracked me up!
Catfishing on CatNet presents several important issues within an exciting story. Kritzer captures the angst of teenage life and piles on more tension with an abusive father secretly lurking. I can't wait to read the next book in this series! GRADE: A