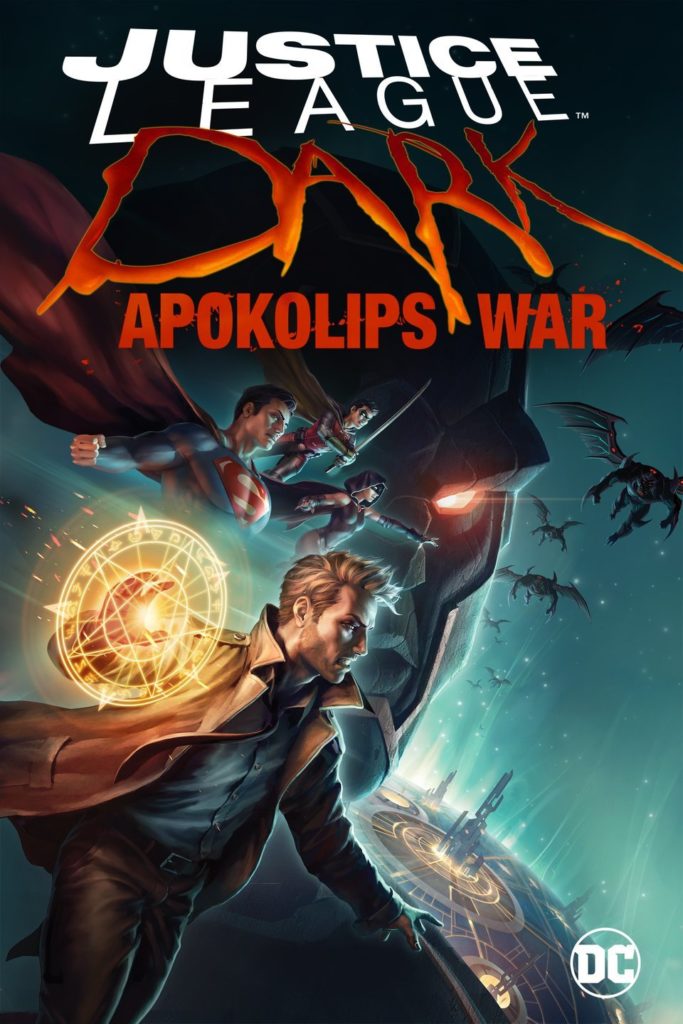 I'm a fan of these DC Animated movies. In this latest feature, Justice League Dark: Apokolips War the Justice League is tricked by Darkseid and the results are disastrous. Darkseid turns Batman into a minion. The Earth is being mined by Darkseid's machinery into ruin. And Superman's powers are suppressed by liquid Kryptonite. Things look grim.
Surprisingly, magic comes to the fore in this movie. John Constantine joints Raven (from Teen Titans) to use their combined powers to change the trajectory of doom.
If you're a fan of the Justice League and the magic elements of the DC Universe, you'll enjoy Justice League Dark: Apokolips War. GRADE: B
SPECIAL FEATURES:
DC Showcase: Adam Strange (Animated Short) – On an asteroid mining colony, mysterious drifter Adam Strange is dismissed as an interplanetary derelict. But when the miners open a fissure into the home of a horde of deadly alien insects, his true identity is exposed. He is space adventurer Adam Strange, whose heroic back-story is played out in flashbacks as he struggles to save the very people who have scorned him for so long.
Darkseid: New God/Evil Classic (New Featurette) – This documentary explores the machinations of one of fiction¹s greatest Super Villains as we learn more about what fuels Darkseid's drive
Filmmaker Audio Commentary – Observations and behind-the-scenes insight from Executive Producer James Tucker, Directors Matt Peters and Christina Sotta, and Screenwriter Ernie Altbacker.
Look Back: Justice League Dark (Featurette) – John Constantine leads a group of misfit characters that use magic to vanquish their opponents. This is the dark version of the Justice League taking on the malevolent forces that go beyond our plane of existence.
Look Back: Batman and Harley Quinn
From the DC Vault: Justice League Action, "Zombie King"
From the DC Vault: Justice League Action, "Abate and Switch"
From the DC Comics Vault: Teen Titans, "Nevermore"
A Sneak Peek at the next DC Universe Movie, Superman: Man of Tomorrow