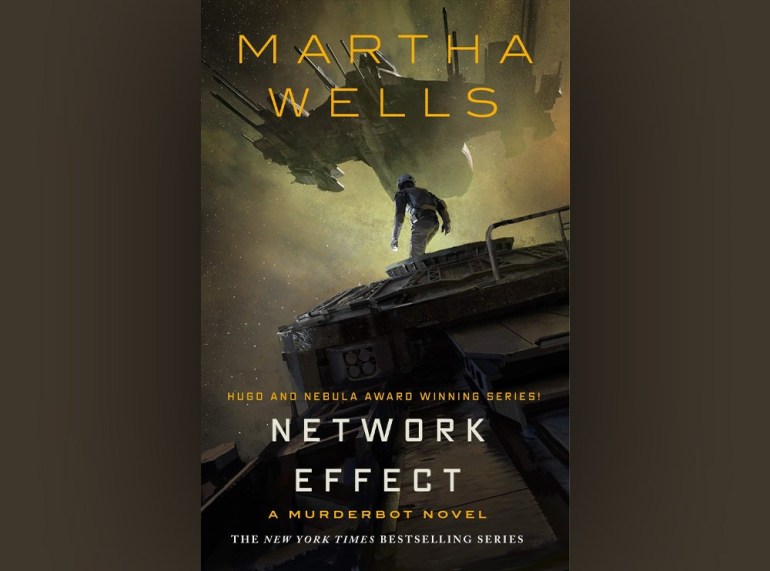 Despite the murky cover artwork, this latest full-blown Murderbot novel by Martha Wells expands the character of the rogue SecUnit when it's kidnapped by a familiar space transport. The transport goes through a wormhole in record time (later revealed as assisted by an alien remanent) to an abandoned colony on a forgotten planet.
Murderbot juggles several conflicting missions: protect the team he's associated with including a difficult adolescent girl, defend the transport from the raiders, restore its pilot, and discover why it was kidnapped in the first place.
As in the previous four Murderbot novels (you can read my reviews here, here, here, and here) there's plenty of action. But the attraction of these books–for me at least–is the attempt of an Artificial Intelligence to adapt to a human environment. Martha Wells does a masterful job capturing the strangeness and the frustration of a robot trying to protect its clients while trying to solve the mysteries of the situation.
My only quibble with Network Effect is that Martha Wells assumes you've read the previous four books and remember the characters and details she's provided in those novels. Starting with Network Effect might cause confusion for some readers. I can't wait for the next book in this series! GRADE: A–