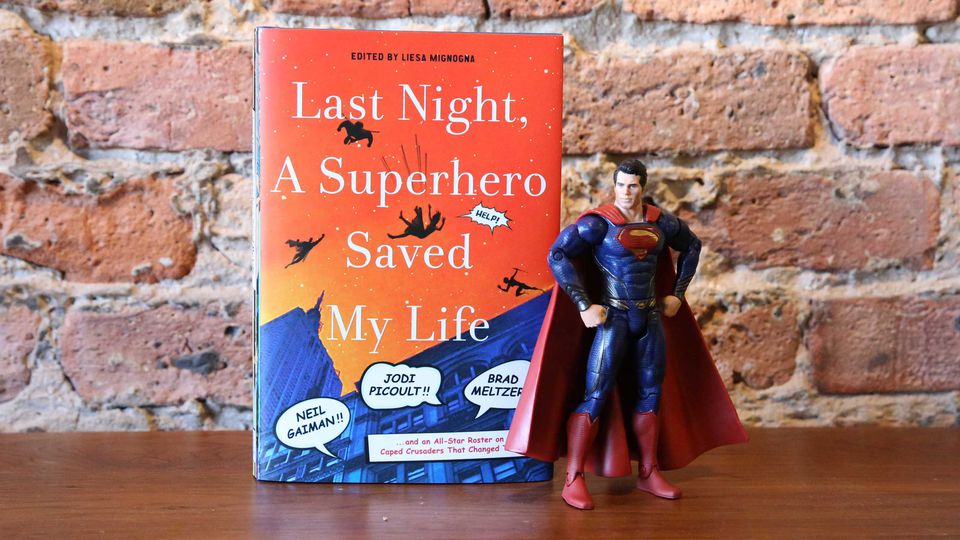 Little did I know that Last Night, A Superhero Saved My Life was going to contain so many serious essays. For example, Delilah Dawson talks about her anger management issues which led her to admire The Hulk. Jamie Ford talks about his relationships and how he lost his virginity while under the influence of Daredevil and Elecktra. I preferred the lighter pieces in this anthology: Joe R. Lansdale on Batman's influence in Lansdale's writing career and Carrie Vaughn's love of Wonder Woman. And, who knew Jodi Picoult wrote for comic books? "In the last issue I wrote for DC Comics, I wrote myself into the script, instructing the illustrator to make an Amazon warrior look like a certain red-haired novelist moonlighting as a comic book writer. And, sure enough, when the issue hit the stands, there was my alter ego…systematically beathing the crap out of Batman." (p. 190) Last Night, A Superhero Saved My Life is full of surprises and great writing. Don't miss this one! GRADE: A
TABLE OF CONTENTS:
INTRODUCTION
SUPERHEROES AND BEING HUMAN
Me and Batman and you / Austin Grossman —
On the Hulk: you wouldn't like me when I'm angry / Delilah S. Dawson —
Dented hearts: a story of Iron Man / Anthony Breznican —
The weight of four-color justice / Christopher Golden —
SUPERHEROES AND LOVE
Daredevil, Elektra, and the ninja who stole my virginity / Jamie Ford —
Everything I know about love, I learned from Gambit and Rogue / Karina Cooper —
Spider-Manhattan / Scott Westerfeld —
How I spent my summer vacation with the Judas Contract / Brad Meltzer —
SUPERHEROES AND WRITING
How Batman saved my life / Joe R. Lansdale —
All the world is waiting for you / Carrie Vaughn —
The devil inside: how Matt Wagner's Grendel saved my life / Brendan Deneen —
You never forget your first time / Neil Gaiman —
SUPERHEROES AND GENDER
We are not Amazons / Leigh Bardugo —
Weapon X / Ron Currie, Jr. —
Wonder Woman / Jodi Picoult —
SUPERHEROES AND CHILDHOOD
God of thunder / Kevin Seccia —
Underdog and me / Martin Kihn —
Superman: one rad dude / Jim Di Bartolo —
Some interstitial thoughts on the In-Betweener / Charles Yu —
SUPERHEROES AND TRAUMA
Becoming Bethany: a life in seven deaths / Alethea Kontis —
Swashbuckle my heart: an ode to Nightcrawler / Jenn Reese —
The hero I needed / Liesa Mignogna.