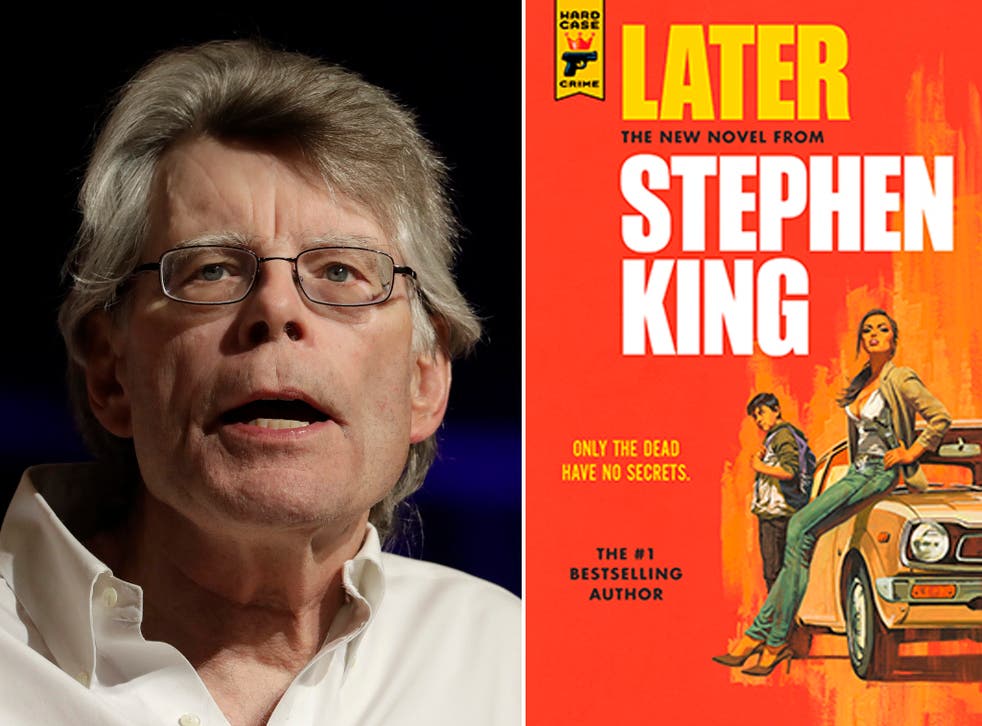 Jamie Conklin narrates this cautionary tale about growing up with a "talent." Jamie can see and talk to dead people. The ghosts tend to fade away after a few days but while they're around, Jamie can speak with them…and the ghosts always tell the truth.
It takes time for Jamie's mother, Tia, to believe in her son's power to talk to the dead. But when Tia recognizes her son's talent, she also realizes it could bring Trouble. And, of course it does.
Stephen King manages to fit in a serial bomber, a drug lord who's into torture, and a crooked cop into this fast-paced 250-page novel. You'll find Jamie's story compelling and suspenseful.
In 2005, Stephen King wrote The Colorado Kid for Hard Case Crime. In 2013, he wrote Joyland. Later (2021) is the third book King has written for this publisher. Let's hope we don't have to wait another eight years for the next Stephen King Hard Case Crime novel! Are you a Stephen King fan? GRADE: A