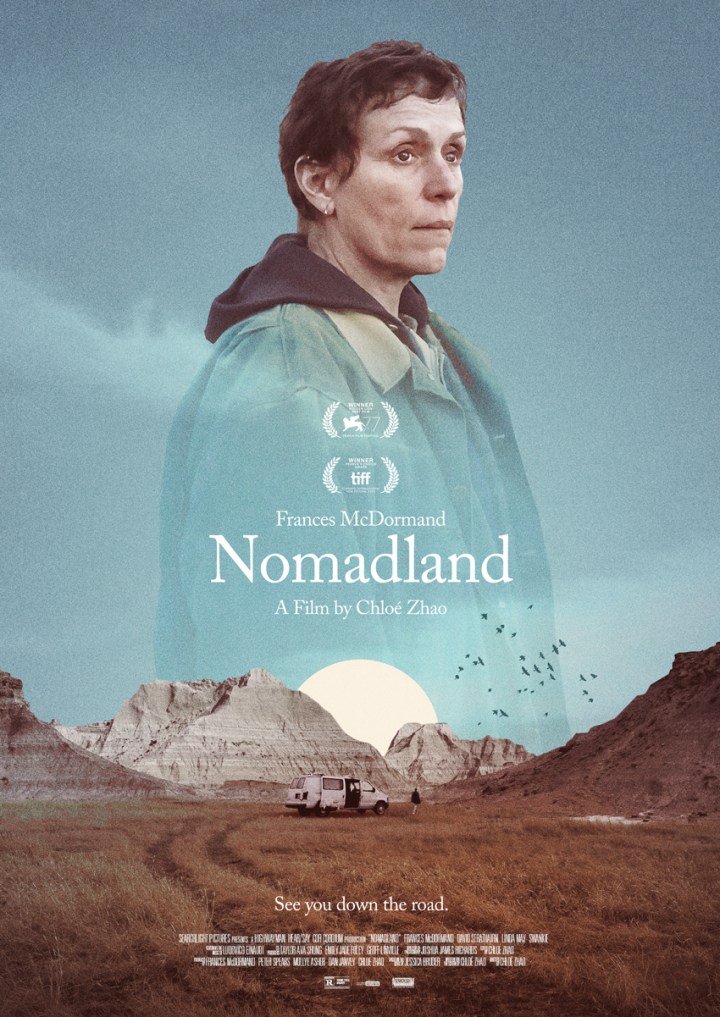 Based on Jessica Bruder's non-fiction book, Nomadland: Surviving America in the Twenty-First Century, Chloe Zhao's movie version features bleak look at contemporary America. Frances McDormand plays a 60-something drifter called Fern who lives in her van. Fern's husband used to work at the U. S. Gypsum plant at Empire, Nevada. When the plant closes, the company town shrivels up. And, Fern's husband shrivels up and dies.
Fern decides to become a nomad. She works briefly as a temporary worker at an AMAZON Fulfillment Center. Fern joins a group of aging workers and recent retirees with their RVs living their dreams of traveling around and picking up odd jobs when they need cash.
Fern meets Dave, played by David Strathairn, who she is attracted to. And the feeling is mutual. Fern is a moody character with a lot of emotional baggage.
Nomadland is not a documentary, but it occasionally feels like one as some of the nomads share their stories with Fern: tales of PTSD, early deaths, cancer treatments, and suicides. Chloe Zhao uses real nomads in many of the scenes which gives the film some of its gravitas.
Right now, I'd vote Nomadland BEST PICTURE and Frances McDormand BEST ACTRESS. What did you think of Nomadland? GRADE: A-