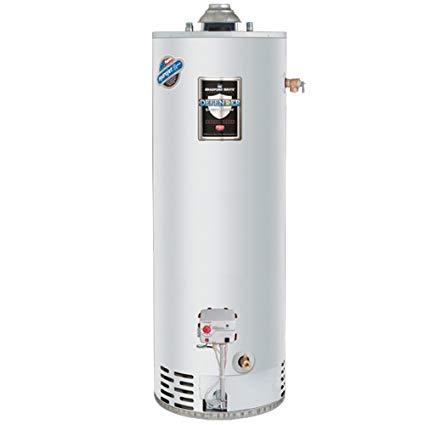 One thing leads to another.
Diane noticed we didn't have our furnace filter changed in 2018. So I called our Heating/Cooling guys and they sent Andrew out. Andrew is a eager and friendly thirty-something. He changed the furnace filter, cleaned the HEIL 10-year-old unit, and then said, "I think your furnace motor is dying." Sure enough, I'd heard a growing whine from the furnace over the past couple of months. "Better install a new one," I replied. And, while I had Andrew checking things out, I asked, "Could you check my hot water tank?"
Last week I spoke with Art Scott on his Birthday. He told me his three-month old hot water tank failed and he needed to buy another one. Andrew checked our hot water tank and said, "You had this installed in 1997! These A.O. Smith hot water tanks usually only last for 10 years. You've on Year 22!"
A quick consultation with Diane produced the decision: let's get a new hot water tank before this one failed. Andrew returned the next day with a Bradford White hot water tank. I had labored mightily to clear a path amid the boxes of books for Andrew and the new hot water tank. Andrew commented, "You did a lot of work!" A couple hours later, the new Bradford White hot water tank was heating up and the old A.O. Smith hot water tank was gone. I asked Andrew why they switched from A.O. Scott to Bradford White. "We had nothing but problems with A.O, Smith's Customer Service and their policies. It was hard to get them to honor their Warranties. Bradford White, on the other hand, is easy to work with."
I checked consumer reviews of A. O. Smith's products online and Andrew was right: Plenty of complaints! You can check those out here.
So we started out with just having a new furnace filter installed. That led to a new furnace motor. And a new hot water tank. We stimulated the Economy to the tune of about $1,500! Have you had any hot water tank problems?