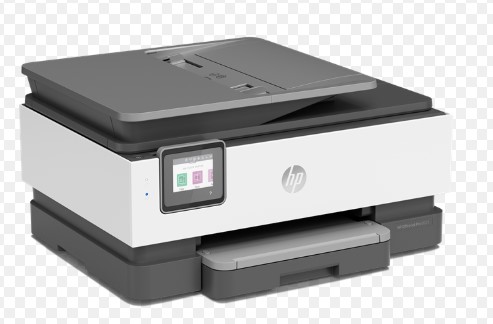 My HP OFFICEJET 6978 printer died so I replaced it with a new HP OFFICEJET PRO ALL-IN-ONE printer that was on sale for $99 (list price $169.99). The HP instructions said EASY, FAST INSTALLATION! FALSE! The printer installation was neither easy or fast. I followed the instructions to go to the HP installation web site. I downloaded the software. I ran the software. Then I tried to print. Nothing happened.
I repeated the steps. Reinstalled the software. Still nothing. With frustration mounting, I went to the HP Tech Support web site and started an online CHAT with Manish Kumar, a tech support representative. It took about a half an hour, but Manish Kumar finally got my new printer to print. The problem was caused by conflicted software issues.
Once upon a time, you could just plug a printer into your computer, plug the printer into a power source, run the installation software and the printer would print. Now, in this Wi-Fi, wireless printing world we've slid backwards. More complications, more issues, less reliability. How are you and your printer getting along?