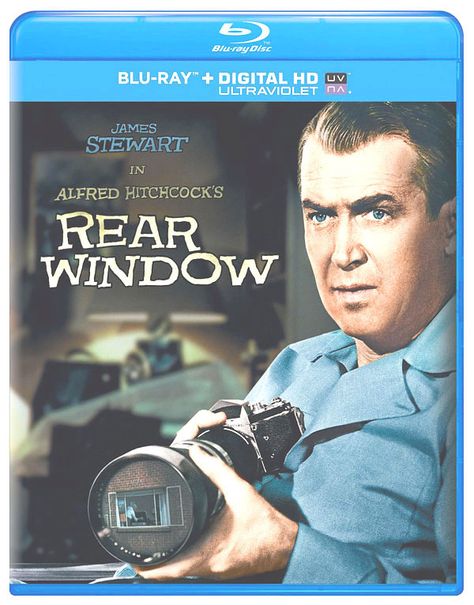 What better movie to watch during Stay-at-Home than Rear Window where James Stewart stays home and witnesses a murder.
Alfred Hitchcock's classic film from 1954 captures the current climate of prolonged home confinement that begins as a portrait of boredom. Few movies show the mental state that results from being stuck in the same room for an extended period of time: the restlessness, the longing to get back to "normal" life, and the quest to find something to occupy one's mind during this period of time.
Rear Window was adapted by screenwriter John Michael Hayes from a Cornell Woolrich short story, "It Had to Be Murder." James Stewart stars as L.B. "Jeff" Jefferies, a Greenwich Village photojournalist temporarily incapacitated due to a shattered leg.
I've always considered Rear Window to be Hitchcock's best film. Some may argue that Vertigo or North By Northwest are superior. But in this Age of Coronavirus, Rear Window should speak to us all. Do you have a favorite Hitchcock film? GRADE: A