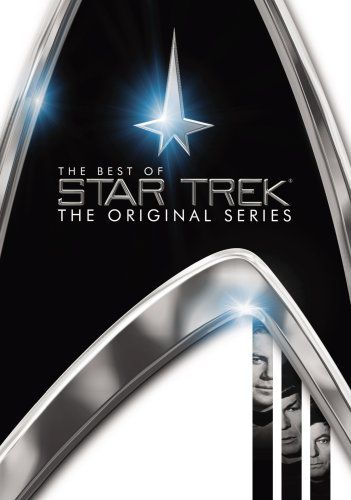 I'm sure there will be some debate about which episodes of the original Star Trek are the "Best" but this DVD includes four episodes fans love.
The first episode is the Harlan Ellison episode: The City on the Edge of Forever. Kirk, Spock, and Dr. McCoy travel back in Time to face a stark dilemma. The second episode is Maggie Mason's favorite Star Trek episode: The Trouble With Tribbles. Klingons and cute little fur-balls!
I've always been fond of Balance of Terror which reminds me of classic submarine war movies. The Romulons have an advanced cloaking device that renders them invisible. The suspense builds as the duel between the Romulon ship and the Enterprise escalates. This disc ends with another fan favorite: Amok Time where Spock has to mate or die! In a surprising move, Spock's intended Bride choses Kirk as her champion in the brutal Wedding ritual which sets up a fight to the death between Spock and Kirk. I was very taken with Spock's Bride, the treacherous T'Pring (Arlene Martel).
Are you a fan of any of these Star Trek episodes? Do have a favorite? GRADE: A