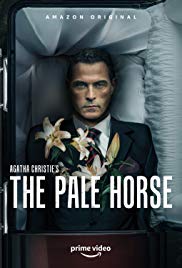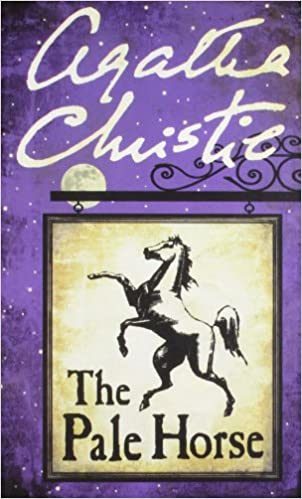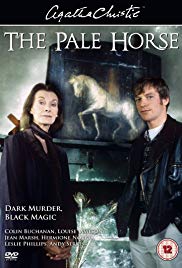 Agatha Christie's The Pale Rider (1963) is one of Christie's conspiracy mysteries in the mode of The Big Four. There are significant differences between Christie's novel, the new AMAZON Prime Video version, and a DVD version from the 1990s.
A priest is murdered after visiting a dying woman. The woman gave the priest a list of names which he wrote down and hid in his shoe (because he had a hole in his pocket). The killer didn't find the list, but the police did. On the list is the name of Mark Easterbrook, an art historian, who becomes the narrator of this tale. Easterbrook meets a young woman called Tommy Tuckerton whose name is also on the priest's list. She dies soon afterward.
Christie introduces the Three Witches in a small town who appear to be behind the deaths of the people on the priest's list. In Christie's novel and the DVD version, Christie underlines the Three Witches by including a scene with Easterbrook and his girl friend, Hermia, attending Macbeth.
While the AMAZON Prime Video version has better production values than the The Pale Horse DVD version, the DVD version stays closer to Christie's novel. And the star of the AMAZON Prime Video version, Rufus Sewell as Mark Easterbrook, looks bewildered most of the time in this 2-episode series. COLIN BUCHANAN, who plays Easterbrook in the 1997 DVD version (53% on ROTTEN TOMATOES), is young, cocky, and gets beaten up.
All in all, a weak Christie mystery and two mediocre video adaptions. GRADE: B- (for all three versions of The Pale Horse