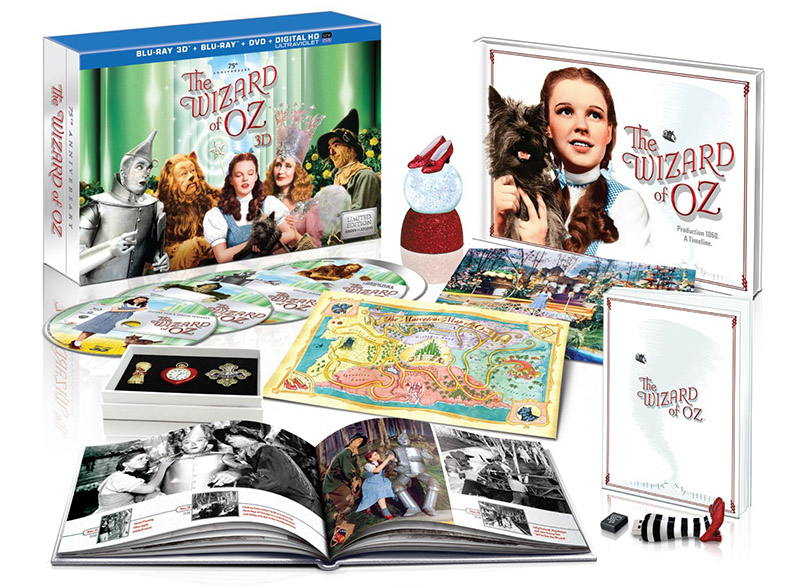 If you're a fan of The Wizard of Oz this incredible 75th Anniversary limited collector's edition needs to be part of your collection. Bursting with extras, this set includes:
-Sing-a-long feature with the film
-Complete Magic Cloak of Oz silent shorts (60 min)
-All-New Feature Length Documentary The Making of the Wonderful Wizard of Oz
-The Dreamer of Oz TV Special (101 min)
-Munchkins at the Hollywood Walk of Fame Featurette (20 min)
-Patchwork Girl of Oz (60 min)
-6 hr. MGM Documentary When the Lion Roars (exclusive to Blu-Ray)
Exclusive Promotional Items:
-52 pg Hardcover Photo Book
-Ruby Slippers Sparkle Globe
-Collectible Award Pin Set by The Noble Collection
-Journal
-Frameable Map of Oz
Amazon exclusive Promotional Item:
-4 GB "Wicked Witch of the East" flash drive
It doesn't get much better than this! And this set would make a great present for that hard-to-buy-for friend or relative!