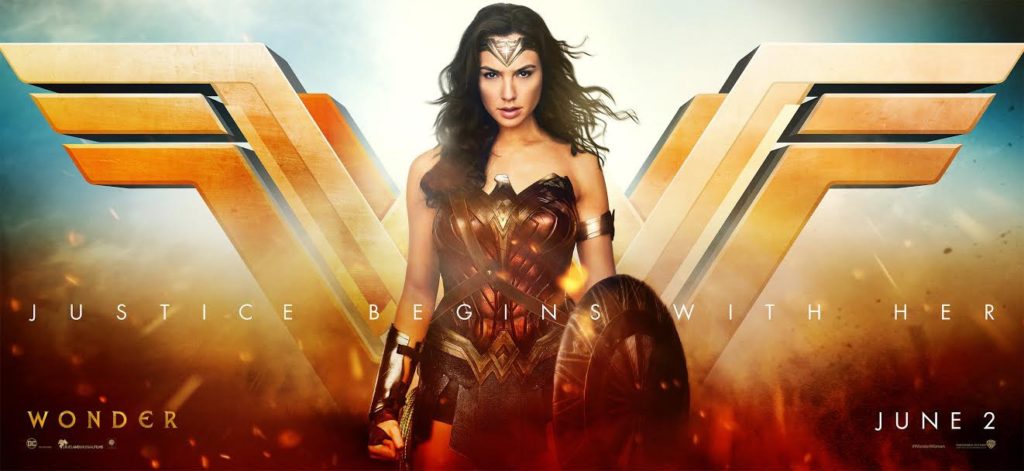 Here are Five Fun Facts about Gal Gadot, the actress who plays Wonder Woman:
1. Gal Gadot served as a combat instructor for two years in the Israel Defense Forces.
2. Gal Gadot, as Miss Israel, represented her country in the 2004 Miss Universe pageant.
3. Gal Gadot performed all her own stunts as Gisele in Fast & Furious #6.
4. Gal Gadot is the third actress and first non-American to play Wonder Woman, following Cathy Lee Crosby and Lynda Carter.
5. Gal Gadot added 17 pounds of muscle for her role as Wonder Woman by practicing kung fu, kickboxing, sword fighting, and jujitsu.
Gal Gadot carries Wonder Woman. Yes, Chris Pine, as Steve Trevor (an American spy helping British Intelligence), is a perfect foil for Gadot's superhero character. Pine's plane crashes near the island of the Amazons and Wonder Woman saves him. Pine is the first man Wonder Woman has ever seen. Plenty of humor ensues. The scenes of World War I battle fields suggest the horrors of war. Despite all the pyrotechnics of war, it's the beauty of Gal Gadot that keeps our eyes glued to the Big Screen. I can't wait to see Gal Gadot in the Justice League movie in November. GRADE: A-