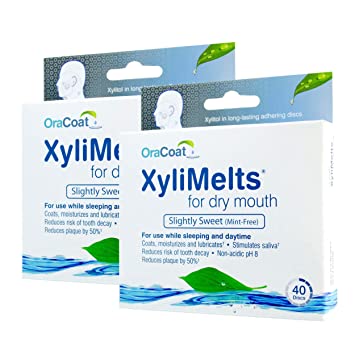 Since the beginning of 2021, I found myself waking up at night with a dry mouth. At first, I thought my dry mouth was caused by our furnace running during the night because of the cold temperatures. But when milder weather arrived in March, my dry mouth problem persisted. Fortunately, I had my bi-annual dentist appoint in mid-March and I asked my dentist what I should do.
He recommended XyliMelts and gave me some free samples. I tried the XyliMelts tablets and they banished my dry mouth at night and made my mouth feel normal again. I questioned my dentist on the cause of my dry mouth problem. He said, "Dry mouth can be caused by the aging process and by medications you might be taking. Or both."
My healthcare provider, Independent Health, "encouraged" (by saying they wouldn't pay anymore) me to change from Invokana to JARDIANCE. My dry mouth problem started around the time I started taking JARDIANCE, but I don't have enough evidence to prove JARDIANCE is the culprit. No matter, the XyliMelts solved my dry mouth problem. If you have a dry mouth problem like I did, XyliMelts might help you, too.