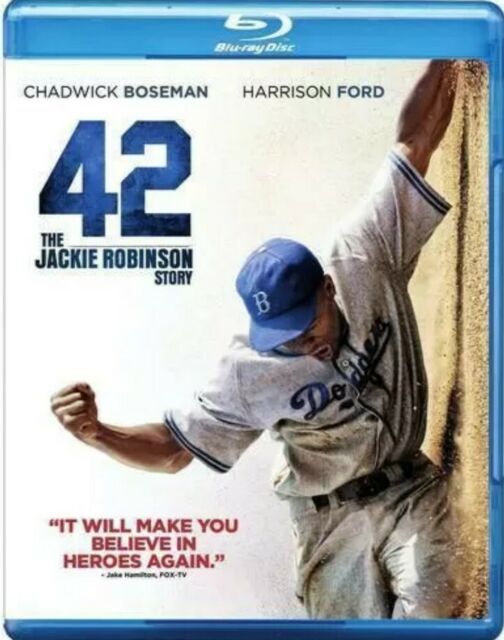 The news that Chadwick Boseman lost his fight with colon cancer rocked the Internet and social media. I hadn't known Boseman was sick. I had no idea he was receiving chemotherapy during the shooting of his most successful movie, Black Panther.
In tribute to Chadwick Boseman, I decided to watch 42: The Jackie Robinson Story. I've had this movie on my shelf for over a year, but this seemed to be the perfect time to watch it. In 1946, Branch Rickey (played by Harrison Ford), decided to challenge Major League Baseball's infamous "color line" by signing Jackie Robinson (played by Chadwick Boseman) to his team, the Brooklyn Dodgers.
Of course, this bold action brought down anger, resentment, and hatred on both men. The public was up in arms, the press attacked both Rickey and Robinson, and baseball players displayed their racism.
In this caldron of negativity and hostility, Jackie Robinson displayed control and cool publicly while raging inwardly. Robinson let his superb talents on the baseball field win over his teammates and fans. Robinson's grace under extreme pressure silenced his critics and changed the world of baseball forever. If you'll in the mood for an inspiring movie with the wonderful Chadwick Boseman in challenging role, watch 42: The Jackie Robinson Story. GRADE: A