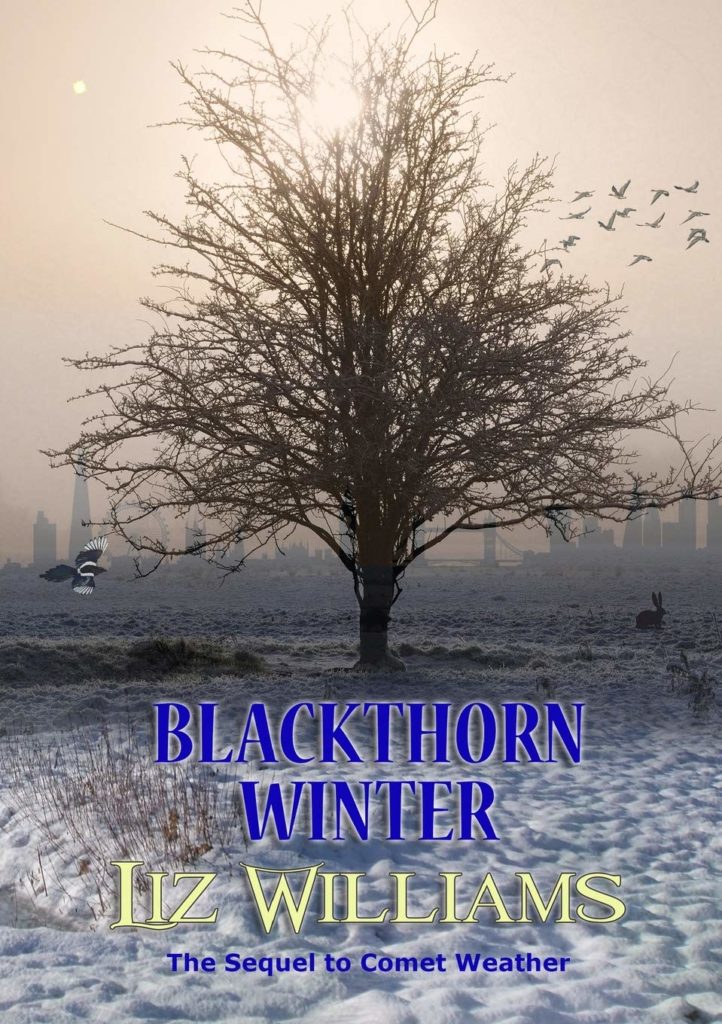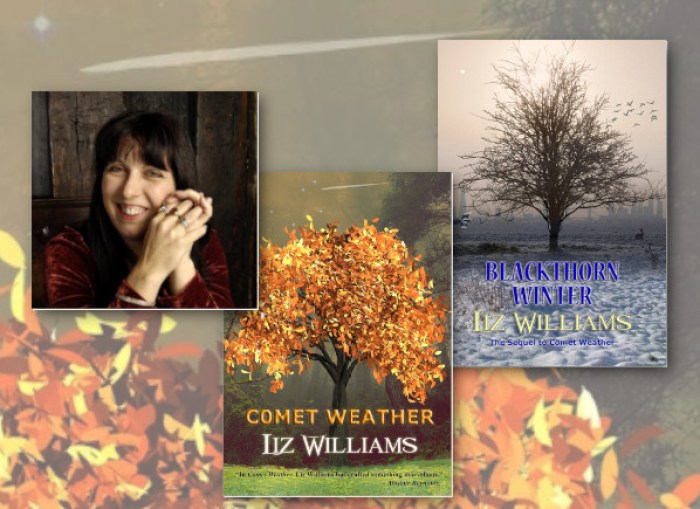 Blackthorn Winter is the sequel to Liz Williams' delightful Comet Weather (you can read my review here). Both novels feature the Fallow sisters who grew up in Somerset and possess abilities which involved them in ghosts, demons, alternate dimensions, time travel, and star-sprites among other strange aspects.
Serena, a well-known fashion designer in London, finds her latest collection of clothes shredded by a demon. Stella, a DJ, meets an angel who gives her hints on where she might find her missing ex-boyfriend, Ben. Luna, pregnant with her first child, experiences visions of when England was part of the Roman Empire. Bee, the stable sister who lives in the family home of Mooncote, saves the life of a young, green-skinned girl from freezing. The girl, Aln, presents several mysteries that Bee and her Elizabethan ghost boyfriend to solve.
And then there's the Fallow sisters' mother, Alys, who disappears for years at a time and knows more than she's willing to tell about those scary alternate dimensions. If you're looking for an unconventional fantasy novel that will keep you guessing until the end, I highly recommend Blackthorn Winter. And I love the cover by Ian Whates, too! GRADE: A
The latest issue of LOCUS reports Liz Williams has sold the third and forth books in the Comet Weather series to NewCon Press. Embertide and Salt on the Midnight Fire should be published in the next year or so.