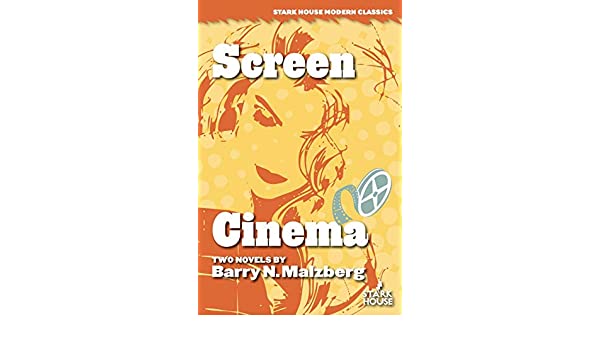 Stark House, one of my favorite Small Presses, has been reprinting some of Barry N. Malzberg's huge output. Malzberg is probably best known for his quirky Science Fiction, but he wrote fiction in several genres.
Screen was published in 1968 by Olympia Press. Malzberg's afterward essay, "The Jewel and the Madonnas," tells how he sold Screen to publisher Maurice Girodias who considered it a masterpiece. Malzberg's troubled protagonist, Martin Miller, works for the Welfare Department, but is threatened with firing. Miller is not concerned because his passion is watching movies. He goes to theaters and while the movie is playing, fantasizes about the actresses on the screen: Sophia Loren, Brigitte Bardot, and Elizabeth Taylor.
Cinema (aka, The Masochist and Everything Happened to Susan) features a young woman with Candy characteristics who attempts to become an actress by working in porno films. Malzberg skewers the film making industry with savage portraits of an "artistic" director and a controlling agent for the film's producers. In the afterward essay, "The Commercial Culture," Malzberg writes about the absurdity of the film industry then and now.
Both Screen and Cinema have been out-of-print for many years. Stark House restores them and Barry N. Malzberg provides the context and the history behind these novels. If you're a Barry N. Malzberg fan, this is a must-buy! GRADE: B+ (for both)