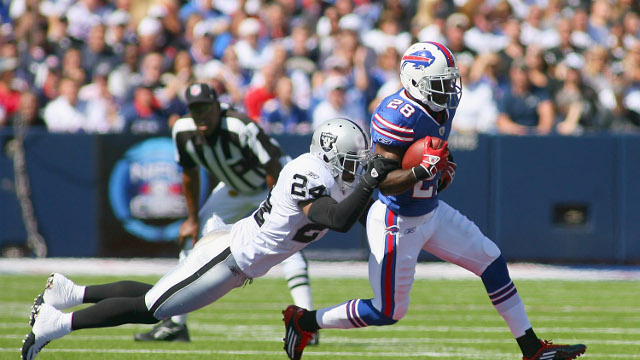 The Big News here is the trade that sent million dollar per game Defensive Tackle Marcell Dareus to the Jacksonville Jaguars for a Sixth Round pick. Clearly, the Bills executed a classic "Salary Dump" by moving Dareus. The Buffalo Bills drafted Dareus in 2011 with the Third overall pick in the First Round. Dareus made the Pro Bowl in 2013 and 2014. In the 2014 season, Dareus had 10 sacks and 49 tackles. The Bills signed Dareus to a $100 million contract extension.
But then Dareus flunked a drug test, was suspended for a game in 2015, flunked another drug test, was suspended for four games in 2016, and Dareus's performance fell off the cliff.
Dareus is just one more flunked drug test from a mandatory 10 game suspension. The Bills had to be delighted that the Jags were willing to take Dareus off their hands (and free up millions under the Salary Cap!).
The Bills are 3-point favorites today against the Raiders. How will your NFL team do today?