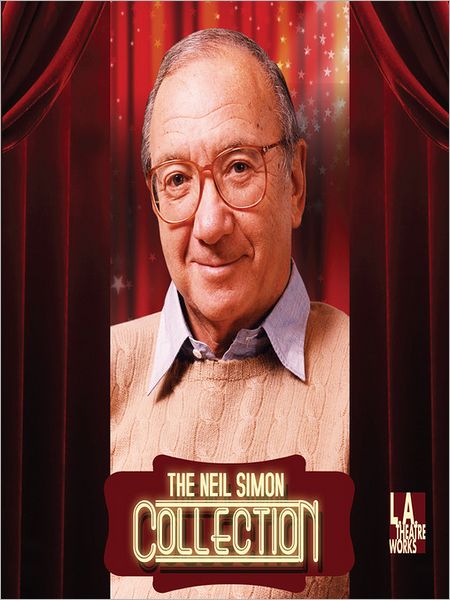 I spent a good part of REHAB listing to audiobooks. This collection of Neil Simon plays was a little different. The cast of the L.A. Theatre Works present 10 of Neil Simon's best known plays. My favorites are Barefoot in the Park , Plaza Suite and Brighton Beach Memoirs. If you're a Neil Simon fan, this wonderful set is a must-listen-to experience. At one time, Neil Simon was the top comedy writer on Broadway. These comedic plays show you why he was so popular.
TABLE OF CONTENTS:
Barefoot in the Park
Newlyweds move into a new apartment with no furniture, the wrong paint, leaking skylight and wacky neighbors! A classic comedy! Performed by: Norman Aronovic, Laura Linney, J. Fred Shiffman, Judy Simmons and Eric Stoltz.
The Odd Couple
Two legendarily mismatched roommates bring down the house in this classic comedy by America's most successful playwright. Performed by: Dan Castellaneta, Stanley DeSantis, Steven Hack, Jamie Hanes, Nathan Lane, David Paymer, Linda Purl and Yeardley Smith.
Plaza Suite
Neil Simon's hilarious comedy follows three brief encounters in the same suite at the famed Plaza Hotel in New York City. Performed by: Edward Asner, Michelle Costa, Richard Dreyfuss, Hector Elizondo, Amy Irving, Marsha Mason, Alfred Molina, Kerry Shale, Joe Spano and JoBeth Williams.
The Prisoner of Second Avenue
Fast-moving dialog with nonstop Simon quips and jokes performed extremely well by two fine actors: who could ask for more? Performed by: Annie Abbott, Lorin Dreyfuss, Richard Dreyfuss, Betty Garrett, Sharon Madden and Marsha Mason.
California Suite
A four part comedy confection as only Neil Simon can write it! Four couples separately inhabit the same Beverly Hills hotel suite, bringing along their problems, anxieties, and comical marital dilemmas. Performed by: Dennis Boutsikaris, Bruce Davison, Marsha Mason and Amy Pietz.
Chapter Two
Comedy and pathos mingle brilliantly in Neil Simon's portrait of a widowed novelist who fears he'll never love again. Performed by: David Dukes, Sharon Gless, Gates McFadden and Grant Shaud.
Brighton Beach Memoirs
In Neil Simon's first installment of his darkly funny semiautobiographical Eugene Trilogy, we meet his family in 1930's Brooklyn. Performed by: Max Casella, Peter Michael Goetz, Valerie Harper, Alexana Lambros, Anna Sophie Loewenberg, Jonathan Silverman and Joyce Van Patten.
Biloxi Blues
The second hilarious installment of Neil Simon's autobiographical trilogy follows a naïve Eugene Jerome through boot camp. Performed by: Justine Bateman, Rob Benedict, Joshua Biton, John Cabrera, Matthew Patrick Davis, Steve Rankin, Josh Radnor, Russell Soder and Darby Stanchfield.
Broadway Bound
In the final installment of Neil Simon's trilogy, Eugene and his brother Stanley pair up to break into the world of comedy writing. Performed by: Caroline Aaron, Dan Castellaneta, Kyle Colerider-Krugh, James Gleason, Alan Mandell, Jonathan Silverman, JoBeth Williams and Scott Wolf.
Lost in Yonkers
Set in Yonkers, New York in 1942, two boys, aged 13 and 16, must spend one year with their austere and demanding grandmother. Performed by: Barbara Bain, Gia Carides, Dan Castellaneta, Ben Diskin, Arye Gross, Roxanne Hart and Kenneth Schmidt.